Public pressure 'driving shift on senior executive pay'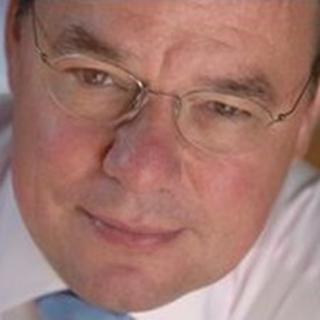 Public pressure is helping drive a gradual shift on pay for senior corporate executives, according to one of the UK's most influential investors.
Standard Life Investments chief executive Keith Skeoch said there was "no quick fix" within a financial year on pay and bonuses seen as excessive.
But he said investors were getting more engaged in pushing company bosses into reforming the way they pay top staff.
Mr Skeoch argued a "social consensus" was starting to emerge.
Speaking on the Business Scotland programme on BBC Radio Scotland, he said the issue was "not just for a technical economist and governance expert".
He continued: "Economic policy and principles survive and thrive and are sustainable if they're backed by a social consensus, and we're starting to see a social consensus emerge."
He said incentives to senior managers had to be long-run and paid in shares more than cash, so that executives' interests were aligned with shareholders and the long-run performance of the company.
Mr Skeoch's division of Standard Life savings and pensions group in Edinburgh manages £155bn in assets, around £50bn of that in shares. Other investments are in property and bonds.
'Mistakes made'
He said mistakes in managing the portfolio were made ahead of the financial crisis, and the warnings he made, as a major shareholder, to the former chairman of Royal Bank of Scotland, Sir Tom McKillop, were ignored by the bank.
But Mr Skeoch argued the financial crisis meant that others were joining the Edinburgh firm in taking an active role in holding company directors to account.
With the so-called "shareholder spring", several large companies have suffered a backlash, particularly on executive pay.
"What we're finding with the shareholder spring is that, as a result of all the pressures, post the financial crisis, more people are beginning to come and join the party, and are beginning to understand the importance of investing, of good stewardship and good governance to long-run return, rather than just focusing on the short-run stuff."
He welcomed proposals from the UK Business Secretary Vince Cable to introduce binding votes on remuneration policy.
"These proposals are helpful, because there is now a stronger means by which investors and shareholders can hold [remuneration] committees to account," he said.
"There's going to be much more effective engagement and dialogue about these issues. In the last 18 months, the level of engagement throughout the industry has picked up quite significantly."
But the asset management chief said that those with a stake in the success of companies should not just be the shareholders, but corporate bond-holders as well.
Although they don't have a vote at annual general meetings, their financial interests are also in seeing companies succeed.
Mr Skeoch also backed comments in the past week by Prof John Kay from the London School of Economics, who was asked by the UK government to look into the problems of short-term behaviour in British companies and investing.
"I think the market will move away from trading to investing," said the Standard Life Investments chief.
"The other thing Professor Kay was pointing out was that there are lots of conflicts of interest in the value chain that connects savings with investment.
"Those conflicts of interest need to be transparent. People need to be paid for what they do, rather than, in economic terms, for the rents they can extract."
He said the Kay Review made "a significant contribution to moving on the stewardship and corporate governance debate a little further. The impact of this stuff is very cumulative and long term".
Industry reputation
Speaking about the reputation of the finance industry, Mr Skeoch said: "We're in a service industry. We do really, really important stuff that can make a difference to people's lives.
"We're managing money for large-scale pension funds for individuals, people who've bought into insurance products. If we can generate a good return for those people, that makes a huge difference".
Standard Life Investments controls most of the savings and pension investments lodged with the Standard Life group, while nearly half of its Assets Under Management come from outside the group.
That third party element has grown from £6bn to £70bn in just over a decade, and in the past five years, it has allowed Standard Life to expand its staff to more than 1,000.
Of them, about 700 are in Edinburgh, while there are offices also in London, Sydney, Montreal, Dublin, Hong Kong and Boston. It also operates through partnerships in India and Japan.
Business Scotland is on BBC Radio Scotland at 10:05 on Sunday, and available by free download, and on iPlayer, from Monday.