National Museum campaigner Bruce Minto becomes chair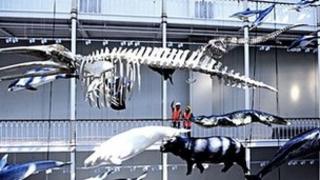 The man who led the campaign to refurbish the National Museum of Scotland has been appointed as its chairman.
Corporate lawyer Bruce Minto will chair the National Museums Scotland group, which cares for a collection of more than four million items.
The national museum, in Edinburgh, fully reopened in 2011 after a three-year, £47m revamp.
Mr Minto replaces the outgoing chair, financier Sir Angus Grossart.
The lawyer, who is managing partner of the firm he co-founded in 1985, Dickson Minto WS, has been a member of the board of trustees of National Museums Scotland since October 2010 and has also served as a member of its charitable trust board.
The four-year appointment, which runs from August, was announced by the Scottish government.
National Museums Scotland comprises five museums, including the national museums of war and flight.