Matchmaking service to reduce Scottish empty homes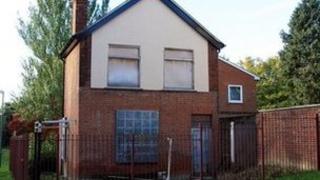 A new matchmaking service is hoping to tackle Scotland's empty homes problem by introducing owners of vacant properties to would-be buyers.
Councils have come together to link buyers looking for an investment or renovation project with those who have a vacant property for sale.
There are 23,000 private homes across Scotland classed as long-term empty, according to housing charity Shelter.
And 156,000 families and individuals are on housing waiting lists.
The service is being operated by local authorities with the help of the Shelter-run Scottish Empty Homes Partnership.
Shelter's Kirsten Hubert said: "There are many reasons why a home might be left empty.
"Owners can have sentimental attachment to it or they don't have the finances, the time or the skills to complete their plans for the property, or they simply can't find a buyer through conventional routes."
Welfare reforms
Local authorities will not be part of the process of buying homes, but it is hoped council officers will be able to put empty home-owners in touch with buyers.
Councils including East Lothian, West Lothian, Scottish Borders and Fife are already involved in the project.
Meanwhile, the Scottish Federation of Housing Associations has claimed low-income families and the disabled will be among the hardest hit by the pending abolition of housing benefit.
The federation, in a new report, said social tenants would lose hundreds of millions of pounds because of UK welfare reforms, which will substitute housing benefit with a new universal credit.
The Department of Work and Pensions said the report failed to take into account the overall impact of welfare reform, designed to put "fairness back to the system and make better use of the social housing stock".