Jenny Methven murder 'an act of betrayal'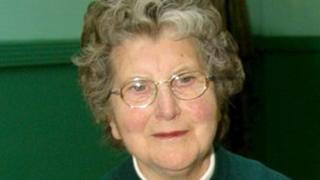 The son of murdered pensioner Jenny Methven has described her killing, by one of his close friends, as "an act of betrayal".
David Methven said he and William Kean had been friends for more than 20 years and were "like brothers".
Kean, 46, from Blairgowrie, has been jailed for at least 22 years after being found guilty of murdering the 80-year-old at her home in Forteviot in February.
He had denied the charge and lodged a special defence which incriminated Mr Methven.
Speaking after the verdict, David Methven said he hoped the sentence would give Kean time to reflect on the "devastation" he had caused.
He said: "I will never be able to imagine her suffering in those moments or comprehend the cruelty of a man who would do that to an elderly woman who regarded them a friend to the family.
''Billy Kean was a friend of mine for more than 20 years. In fact, we were almost like brothers.
"I cannot begin to understand or forgive what he did to my mum.
"It was an act of betrayal and his denials in the time since, and particularly during this trial, leave him beneath contempt."
Mr Methven added that he had received great support from the local community since his mother's murder.
"They have been a great support throughout this ordeal," he said.
"My mother was warm, generous and someone who always had time for others around her. I miss her desperately.''
'Challenging' inquiry
Det Ch Insp Colin Gall, of Tayside Police, said the crime had shocked both the small rural community and Scotland as a whole.
"We were all horrified that a woman in her 80s could meet with so violent a death," he said.
''Mrs Methven was a well-known, well-liked and much-respected member of the local community who was devoted to her son David and her two-year-old spaniel Kyle."
He praised all those who had been involved in the "very challenging" police inquiry.
And he said the version of events given by Kean in court had borne "no resemblance" to reality.
Det Ch Insp Gall said Kean had "compounded the suffering" of David Methven.
"Not only did he murder David's mother, he betrayed his friendship and then sought to incriminate him for his mother's death," he said.
''I am pleased that the jury rejected his claims and have ensured that justice is served.
"I hope that Jenny's family and friends can draw some solace from the fact that Kean will now pay for his actions.''