'Best of prize' for James Tait Black book awards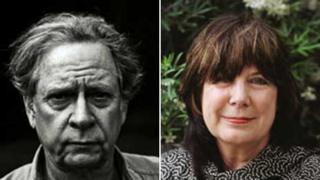 Britain's oldest literary prize is to make a special award later this year for its best-ever winner.
The James Tate Black awards have been given for 93 years to the best work of fiction and the best biography.
This year's winners were Padgett Powell for his novel You and I and Fiona MacCarthy for her book on Edward Burne-Jones, The Last Pre-Raphaelite.
Organisers are now planning to make a special award for the "Best of the James Tait Black" in fiction.
A shortlist of authors will be announced in the autumn.
The awards were founded in 1919 by Janet Coats, the widow of publisher James Tait Black, and the prizes commemorate her husband's love of good books.
Past winners of the fiction prize include Salman Rushdie, Zadie Smith and Ian McEwan and literary giants such as D.H. Lawrence, E.M. Forster and Graham Greene.
The winners are presented with their £10,000 prize, which is awarded by Edinburgh University, at the Edinburgh International Book Festival.
The "best of" award will be part of the university's 250th English Literature anniversary.
Organisers also announced that next year's awards would include a new category for drama.
American fiction writer Padgett Powell saw off competition from authors including ManBooker Prize nominee A.D. Miller and Scots writer Ali Smith to take the 2012 fiction prize.
McCarthy beat Pulitzer Prize winner Manning Marable for his book, "Malcolm X: A Life of Reinvention", and Australian author Ian Donaldson for his biography of Renaissance dramatist Ben Johnson.