Gems expert Campbell Bridges murder trial to start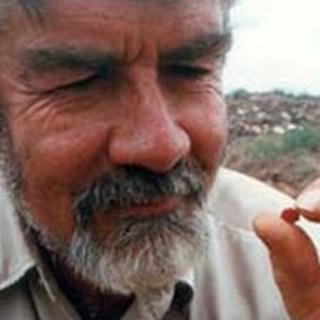 The trial of eight men accused of killing a British-born gems expert in a mob attack in Kenya three years ago is due to open in Mombasa.
Campbell Bridges died in 2009 after being attacked in the grounds of his property near the southern town of Voi.
The 71-year-old fought off a mob with his son Bruce and four Kenyan staff but later died of his injuries.
His family has claimed the attack was connected to a dispute over control of Mr Bridges' gemstone mines.
In August 2009, Mr Bridges - whose mother was Scottish - was driving his pick-up truck in the grounds of his home when he was ambushed by a gang of up to 30 men brandishing home-made weapons.
It is understood his injuries were caused by stab wounds from a knife.
Police protection
Last week a Kenyan court granted police protection for his son Bruce, 33, after hearing that he had received death threats.
The family's lawyer, Philip Murgor, told the BBC Scotland news website that both Mr Bridges and his son had been threatened before the attack took place.
"Since the case was brought to court, some of the witnesses have continued to receive death threats," he said.
"Mr Bridges' son falls into this category. We felt it was absolutely necessary he was given protection."
Mr Murgor said the family was "very determined to get to the bottom" of the incident which led to Mr Bridges' death.
Mr Bridges was born in London, but had lived in Africa for most of his life.
His wife Judy told BBC Scotland her husband was particularly proud of his Scottish roots, and he had maintained close links with the Scottish Gemmological Association during his long and successful career.
He was a world-renowned gemstone expert, credited with discovering the green Tsavorite gem, a rare stone unique to the region, more than 40 years ago.