Scottish public sector IT projects 'mismanaged'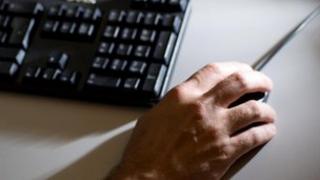 The management of three public sector IT projects has been heavily criticised by spending watchdogs.
Audit Scotland examined projects involving the Crown Office and Procurator Fiscal Service, Registers of Scotland and Disclosure Scotland.
Its report said there had been "significant weaknesses in how they were planned, managed and overseen".
The Scottish government said it had already acted on the lessons that had been learned.
All three projects examined by Audit Scotland, which cost £133m in total, were either delayed, cancelled or hit by rising costs.
The public spending watchdog also highlighted "weaknesses in financial control and progress reporting", claimed that "risk management was inadequate" and the findings of independent reviews were "not always acted on".
Audit Scotland went on to state there was a "failure to appreciate the complexity of the programmes" and that the organisations concerned did not have sufficient specialist knowledge.
The report said: "A key factor in the failure to deliver the programmes as intended was the public sector bodies' lack of specialist skills and experience.
"This contributed to a lack of understanding about the complexity of the programmes and an over-reliance on the supplier for key decisions affecting the design and implementation of the necessary technology."
It added that the Scottish government was "unable to provide the three public bodies with all the advice and support they sought".
Registers of Scotland, the body responsible for compiling and maintaining registers relating to property and other legal documents, paid out £112m after it reached an agreement with BT in 2004 for ongoing information and communication technology (ICT) provision and work to update its IT systems.
This was despite the original cost being estimated at £66m. It has now given notice to terminate the contract 20 months early.
Disclosure Scotland has spent £19m on its Protecting Vulnerable Groups programme, which included a new ICT system to check and issue disclosure certificates.
But the report said the programme "experienced a number of significant problems" when it was first introduced and is now expected to be delivered 18 months later than planned.
Meanwhile, the Crown Office and Procurator Fiscal Service spent £2.3m on a new programme to improve its case management system.
This was expected to cost £10m in total, but the project was cancelled in November 2010 because of increased costs and a reduction in the organisation's capital budget.
Auditor General for Scotland Caroline Gardner stressed the importance of ICT, describing it as "an important way of helping public bodies work more efficiently and deliver better and more joined-up services".
'Specialist skills'
She added: "Scotland's public bodies invest heavily in ICT, spending about £740m a year, and there are several major programmes under way across the public sector."
The Auditor General continued: "We examined three programmes - which have cost more than £130m in total so far - that were delayed or cancelled in order to learn lessons for other public sector projects.
"We found significant weaknesses in how they were planned, managed and overseen. Some of this arose from a lack of specialist skills, but there were also flaws in areas of basic project management that apply to capital works of all types.
"The Scottish government needs to address these weaknesses and strengthen its strategic oversight of ICT investment to ensure the public sector delivers programmes that improve public services and provide value for money."
A spokesman for the Scottish government said it had already acted on the lessons learned from each of the three programmes.
He added that "significant work" was in hand following a major report on public sector ICT and that this would be reflected in a new strategy for digital public services to be published this autumn.
The spokesman said: "We will look closely at Audit Scotland's recommendations to ensure that future contracts and programmes are as effective as possible, improve services and deliver full value for taxpayers' money."
But Scottish Liberal Democrat leader Willie Rennie said the report showed "another frustrating cost borne out of SNP mismanagement".
He added: "Rather than ambling in the dark the Scottish government would probably save money seeking expert opinion on how best to manage their ICT programmes going forward."
Conservative MSP Murdo Fraser stressed the importance of learning from the findings "because in tough financial times we cannot afford to throw money away in such a reckless manner".