Act closes sentencing loophole created by Petch and Foye cases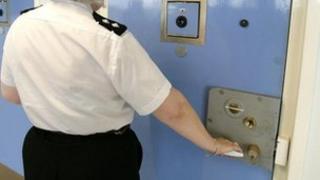 The Scottish Parliament has closed a legal loophole which meant some life prisoners could apply for parole earlier than those serving sentences of a fixed length.
It follows a landmark Appeal Court judgement from seven senior judges.
The Scottish government said the ruling had created an "absurd" situation.
It added that the new Act, which came into force on Monday, meant courts now had the power to ensure serious offenders were effectively punished.
The appeal judges had ruled in the cases of convicted rapists Morris Petch and Robert Foye.
Complex ruling
Each had been subject to an Order for Lifelong Restriction (OLR), which meant they could only be released from prison with the approval of the Parole Board after serving the minimum period set by the trial judge.
OLRs are effectively life sentences with a minimum term, called a "punishment part", which must be served before a prisoner is eligible to apply for parole.
They are imposed when courts consider an offender is likely to pose a continuing high risk to public safety in the future.
The highly complex Appeal Court ruling meant some serious offenders sentenced to OLRs would be able to apply for parole earlier than a prisoner whose fixed sentence was the same length as their "punishment part".
The Scottish government said it was a technical anomaly which the new act had rectified.
It said courts had regained the discretion to set a "punishment part" of non-mandatory life sentences which would ensure an appropriate punishment.
Justice Secretary Kenny MacAskill said: "I'm pleased that this act has now come into force as it closes a legal loophole caused by a recent judgement which created the absurd situation of prisoners serving life sentences being able to qualify for parole earlier than those not serving life.
"It is very important to ensure that the courts have compete confidence that when they impose a discretionary life sentence or an OLR, they can impose an appropriate period of punishment as part of the overall sentence."
Some offenders who had received an OLR had successfully appealed against the length of their punishment part following the Petch and Foye cases.
But the Scottish government said no prisoner had been released from prison as a result of the judgement, since the Parole Board had to assess the risk posed by individual offenders - and if there was any question of them being a danger to the public, they would remain behind bars.