'Provocative' education report imagines Scotland's future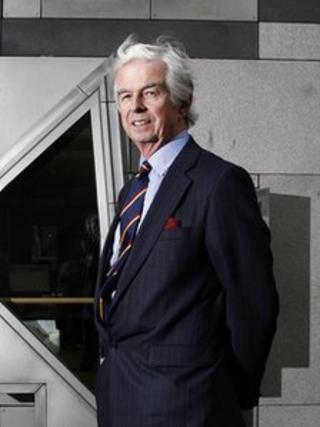 A report into the future of Scottish education has said the government will have to invest significantly more if the country is to have a world-leading "learning society" by 2025.
The report has been published by the think tanks Scotland's Futures Forum and the Goodison Group.
Other scenarios in the "deliberately provocative" study include gated communities and rising crime.
The work is based on contributions from groups across Scotland.
It calls for an open national debate on what should be the priorities in Scottish education.
It identifies two key "drivers of change" which will be influential in shaping Scottish society up to 2025: increasing globalisation and greater social inequalities.
The four scenarios the report outlines are:
Market Driven Learning Society - where the market is the driver, and the universities are the winners. Scotland has embraced globalisation, but everyone is in it for themselves.
Local Learning Society - where what matters is equality and social justice and people think locally rather than internationally.
Global Learning Society - where the government is leading the way to a learning society, teaching is a highly regarded profession and education is a key export
Divided Learning Society - where the learning society is divided and people accept that as the way things are and will be. Rising crime and social unrest has led to the creation of 'gated communities' where wealth is concentrated. The areas outside face spiralling deprivation, housing the 'precariat', people with poor or transitory job prospects.
One of the authors of the report, Sir Andrew Cubie, said: "The scale and breadth of this project make it one of the most important contributions to public debate in Scotland.
"It is the ambition of Scotland's Futures Forum and of our 350 strong stakeholder community that by 2025 Scotland will be regarded as a world leading learning nation.
"The very nature of this project emphasises the need to look to the long-term. The four scenarios are not designed to predict the future, nor do they represent policy proclamations, but they are by their nature provocative in order to stimulate a new debate that will take us well beyond the next four year electoral cycle."
The report said while the Global Learning Society scenario might be seen as the most attractive, saying "people so far have found this scenario to be very attractive and feel it should be regarded as Scotland's main aspiration", it would require action now.
It goes on to say: "The whole (global learning) scenario presupposes a return to economic growth and would require a greater share of gross GDP being invested wisely by government in an improving education service."
'No easy answers'
Sir Andrew said: "One of the key issues that arises from this work is whether 'learning opportunities for all' can be compatible with Scotland being a global leader in the field of university education. There is no easy answer, but it is vital that we start the debate now."
Prof Graham Donaldson, honorary professor at the University of Glasgow, said: "There is no doubt that the four scenarios identified in this report are challenging and will provoke reaction.
"But this substantial piece of work is about influencing how policymakers, educators and employers approach the long-term positioning of skills and learning in Scotland.
"Scotland's Futures Forum is not trying to predict the future nor is it advancing one scenario over another. It is posing the difficult questions so that we address the opportunities and challenges that lie ahead."
Louise Macdonald, chief executive of Young Scot, which has been heavily involved in the project, said: "Scenario planning is a powerful tool, and the four creative scenarios in this work use the power of storytelling to engage and open up debate.
"We believe this project represents a serious piece of collaborative work that can have a positive impact on the future of skills and learning in Scotland.
"I urge everyone involved in Scotland's learning sector to consider the scenarios and think about what kind of future they want for the learners of tomorrow."
Scotland's Futures Forum has previously reported on long-term policy on alcohol and drugs, as well as on dealing with the increasing number of elderly people in society.