Plea to trace woman linked to killer John Sweeney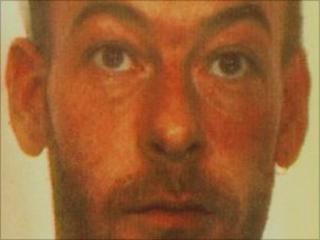 Police are trying to trace a Scottish woman who they fear may have been another victim of a man who murdered two women and threw them in canals.
It is thought that John Sweeney may have killed five other people and planted clues in misogynistic artworks.
A judge ruled that John Sweeney should die in prison after he killed two women in London and Rotterdam.
Sweeney - who is in his mid-50s - is also serving life for an axe attack on another former girlfriend.
The Metropolitan Police Service (MPS) homicide and serious crime command said it wanted to identify a Scottish woman who may have been Sweeney's girlfriend in the 1980s.
Det Ch Insp Howard Groves, in charge of the investigation, said: "Sweeney is believed to have gone out with this woman, who was possibly called Fiona, and shared a house with her and others in Hornsey Park Road, North London, in 1985.
Current whereabouts
"She may have originally been from the Fife area in Scotland, possibly Burntisland, and her father or other family member had links to the Prison Service in Scotland.
"It is also believed that, whilst in London, she was with another woman who may also have been Scottish."
Police said they wanted anyone who knew of the woman's current whereabouts to contact them at Barnes Green Police Station in London.
Sweeney was given a whole life tariff after being convicted two years ago of the murders of Paula Fields, 31, and 33-year-old Melissa Halstead.
Ms Halstead's body was discovered in a canal in Rotterdam in 1990, while Ms Fields' body was found in the Regent's Canal in London in 2001.
Ultraviolet light
Detectives found several weapons and 300 pieces of gruesome artwork and poems in Sweeney's north London house.
One painting, entitled One Man Band, contained a drawing of a woman, believed to be Ms Halstead.
Correction fluid had been painted over a small area.
When forensic scientists shone ultraviolet light on it, they revealed a gravestone with the inscription: "Melissa Halstead, born 7 November 1956. Died".
Another sketch, The Scalphunter, showed women tied up and another showed Sweeney holding up blades dripping with blood.