Pursuing a financial claim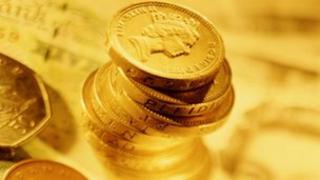 I'm Fergus Muirhead and I'm here to answer any questions you may have about any money or consumer issues.
Please drop me a line here at fergus@bbc.co.uk with your questions.
You can also read more on money and consumer issues on my own blog.
Q. I have recently made a successful section 75 claim against a credit card provider for services I purchased from a merchant who has since been closed down by the FSA. However I have since learned that a Visa debit card purchase for services I made for a substantial sum of money from the same merchant may be reclaimable from the bank who issued the debit card. However I can't find out what section of the financial services law I can use to pursue a claim for this purchase. Can you help me please? Richard Ford
A. Section 75 of the Consumer Credit Act allows you to make claim for breach of contract if something goes wrong with a purchase you have made with a credit card and where that purchase was for an amount between £100 and £30,000. 'Chargeback', on the other hand, is part of the bank's internal procedures and terms and conditions rather than being enshrined in law. It is designed to help cover some of the transactions that might fall through the Section 75 gap.
Not all cards or circumstances are covered and in many cases you would need to have attempted to agree a solution with the retailer before approaching the debit card company, and usually a 120-day time limit applies - although when the 120 days start from may be dependent on the type of transaction you are querying.
Q. After recent news about Card Protection Plan Limited, it is my intention to cancel my policy to receive a refund of this year's payment. I am interested to know if I am eligible for a refund of previous payments. The policy has been running since November 2000. If I am eligible, could you inform me how to go about it and whether it can be done after I cancel the policy? Carole Foulds
A. Card Protection Plan Limited was ordered to pay millions back to customers, as well as being faced with a multi-million pound fine last year after the Financial Services Authority found evidence of misselling of card protection and identity theft products. My understanding is that the company is only intending to contact customers who were sold card protection policies between January 2005 and March 2011 so you may have missed out on that contact. However, that doesn't stop you making contact with them if you think you have been incorrectly sold the policy.
Q. Please could you attempt to clarify my confusion between different websites as to the date of introduction of the flat rate state pension? If it is 2017 rather than 2016, would this be 1 January or April 2017 or some other as yet unspecified date? Your advice would be helpful. Pete McMahon (65 years old in January 2017)
A. I put in a Google search for 'flat rate state pension' and got more than one million hits, not all of them saying the same thing, so I do understand your confusion. Now I didn't go through all of them but most of the ones I did look at suggested that this new pension, thought to be worth around £144 per person when it is introduced, will come into effect in April 2017. If that is the case then you will be 65 by the time that the pension is introduced, but of course there are just over four years to go until then and the possibility exists that the proposed pension amounts, dates or indeed rules may change.
I think the concept of a flat rate state pension is a good one, as is anything that will help simplify the benefit and tax system, but the problem we have nowadays is that politicians spend so much time telling us what they're 'going to do' that by the time it comes to happen they have either changed their mind, or we've voted them out of power and so something else happens instead!
Q. My ex-husband and I took out a loan with First National Bank Ltd in May 2003. I have found the agreement with the repayments and see that PPI is in the agreement in the amount of £1,674.30. It was a joint loan with my ex-husband and now we are divorced and I have gone back to my maiden name. I have called the company and have been told basically that I cannot claim PPI as the firm is no longer in existence. Is there any way you could advise me where I can go to try and claim my PPI back? Angela Vale
A. Presumably if you spoke to the company then it still exists in some shape or form, even though it may have been taken over by another company. I would suggest that this new company might have some liability for the old company's sales issues, but that might depend on the whereabouts of the new company and the agreement that they have in place.
It would be my starting point, however, to write to them explaining why you are making a claim and explaining to them that if they fail to respond within the timelines agreed, you will take your case to the Financial Ombudsman. As a secondary issue, you may want to check whether the loan you took, and any PPI associated with it, is in joint names or only in your name since that may have an impact on the payment of any claim, should you be successful.