Glasgow 2014: Deadline day for Commonwealth Games volunteers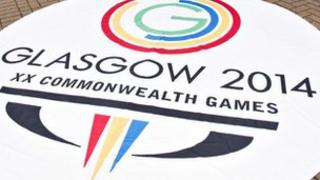 The deadline is looming for people who want to be volunteers at the Commonwealth Games in Glasgow.
A total of 15,000 people are needed to help out at Glasgow 2014.
London 2012 chairman Lord Coe has told would-be volunteers that their contribution can ensure the city hosts a "great Games".
The deadline is midnight on Thursday. Organisers warned this week that many people who initially registered have yet to complete their forms.
The team of volunteers is needed to do a number of jobs at the Games in Glasgow.
Some are specialist roles such as medical staff and sports experts, but other roles include assisting the athletes and spectators at the games village and venues.
Thousands of people have made the initial registration, but in order to be considered they need to complete their applications by midnight.
Lord Coe said volunteering was "vital" to the event, adding: "The difference between a good Games and a great Games is the volunteers."
'Volunteering is vital'
He added: "Volunteering is vital because a Games simply cannot be delivered without them. It is too complex and too complicated.
"You need people that understand not just the location but also the nature of sport and the needs of the competitors. Finding the right volunteers makes the difference, as we found from London 2012."
The Games organisers said they were delighted by the response, although they have not said exactly how many people have applied.
A shortlist of 25,000 people will be interviewed in Glasgow between April and December.
Applicants must be aged 16 or over, eligible to work in the UK and must be available for at least eight days during the Games between 23 July and 3 August next year.