Teaching union urges strike vote over pensions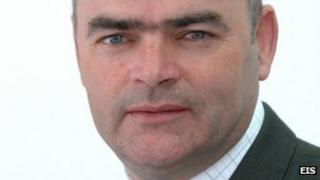 One of Scotland's largest teaching unions has urged its members to vote for strike action over changes to their pensions.
The Educational Institute of Scotland (EIS) represents 80% of teachers and lecturers.
EIS general secretary Larry Flanagan said members had to send a "strong message to the Scottish government".
The Scottish government said it did not believe strike action was in the best interests of teachers.
Mr Flanagan said: "While we continue to hope for a negotiated agreement, we will also be ready to continue the fight for a fair deal by the use of further industrial action if required.
"I would urge all eligible EIS members to use their vote in this important ballot and to vote yes for industrial action to send a strong message to the Scottish government."
Recognise concerns
While teachers' pay is a matter devolved to the Scottish parliament, pension reform is reserved to the UK government at Westminster.
A Scottish government spokesman said: "We continue to engage with the UK government to persuade them to accept our negotiation group's proposals.
"We recognise the concerns expressed by EIS and welcome their ongoing commitment to the negotiation process.
"However, we do not think that industrial action is in the best interests of pupils or parents.
"The Scottish government has done everything possible to explore options for pension reform with teachers' unions and employers over the past 10 months.
"It is clear, however, that the significant constraints placed on us by HM Treasury have limited our opportunities to do this without adversely affecting the overall value of pensions across all Scottish Teachers Superannuation Scheme members."
A Treasury spokesperson said: "We have always been clear that the Scottish government is free to decide the detail of the new Scottish teachers' pension scheme, including its overall generosity, provided it is willing to meet the agreed cost."