Funding of £60m to target fuel poverty areas in Scotland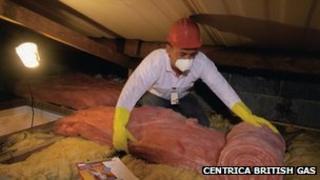 A £60m fund to help councils better insulate homes has been announced by the Scottish government.
The cash is to be targeted at areas with high levels of fuel poverty.
It will pay for the installation of things like double glazing and solid wall insulation. All households, including private accommodation, will be offered an energy efficiency plan.
But one leading charity said it was not enough to end fuel poverty by the target date of 2016.
A total of £30m will be allocated across Scotland's 32 local authorities. The councils will then be able to bid for a further share of the other £30m.
The local authorities are expected to work with energy companies, installers, owner-occupiers and private landlords to ensure all households in areas of high fuel poverty receive an offer to have their home made more energy efficient.
Housing and Minister Margaret Burgess said: "Basic energy efficiency measures can make a huge difference to Scottish families who are struggling to make ends meet, allowing them to heat their homes more cost effectively.
"Today's funding will see thousands of homes across Scotland receive new measures like solid wall insulation and double glazing. It will help to drive down the number of people living in fuel poverty.
"Not only is this new investment very positive news for Scottish householders, it will also help to generate work and support jobs, providing a much-needed boost to our economy."
The charity Energy Action Scotland has welcomed the new funding.
However, it said measures would not go anywhere near eradicating fuel poverty by the target date of 2016.