Gaelic channel BBC Alba is given new slot on Sky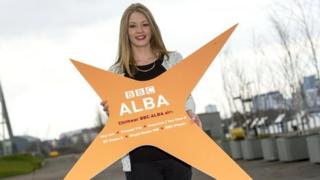 BBC Alba is to move to a more prominent position on Sky's electronic programme guide (EPG).
The channel has said the move, to a slot alongside BBC One HD and BBC Two HD, will create "better awareness" of the programmes it broadcasts.
The Gaelic-language service has established a weekly reach of 500,000 viewers.
BBC Alba was launched five years ago and in 2011 it became available on Freeview.
The new slot on the Sky EPG is 143.
The station said its most popular programmes were documentaries, music and sport.
BBC Alba head of service Margaret Mary Murray said: "We have been extremely proud of the channel's achievements since it was first aired almost five years ago, and enhancing its EPG positioning has been an important element of creating better awareness and accessibility for all across the country."
The change will take effect from 26 March.