Lord Bonomy to chair independent commission on baby ashes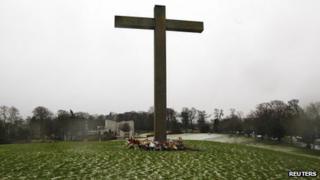 A former high court judge has been appointed to chair a new independent commission set up in the wake of the baby ashes scandal.
The Rt Hon Lord Bonomy will lead the inquiry into policies for handling ashes and cremated remains, which will result in new legislation.
In December it emerged babies' ashes had been scattered in Edinburgh without the knowledge of their parents.
There have also been concerns about crematoriums in Aberdeen and Glasgow.
Public Health Minister Michael Matheson announced plans for the commission last month.
It will aim to develop a consistent approach across Scotland for the disposal of ashes following the cremation of infants.
It is expected to make recommendations by the end of the year on guidance and legislation, as well as services and support for bereaved families.
Mr Matheson said he was confident that Lord Bonomy, who retired from the bench last year, was the right person for the job.
He said: "Losing a child is a traumatic experience and families should have confidence that the correct processes and practices are in place, so that they can get the support that they need.
"I established the commission to make sure that lessons can be learned from what we have recently discovered and Lord Bonomy's experience and knowledge will ensure he is able to take the work of the commission forward effectively."
The commission will not investigate individual cases.
Another inquiry, led by former lord advocate Dame Elish Angiolini, has been set up into practices at Mortonhall Crematorium in Edinburgh.