Chimney dismantled to rescue boy, 14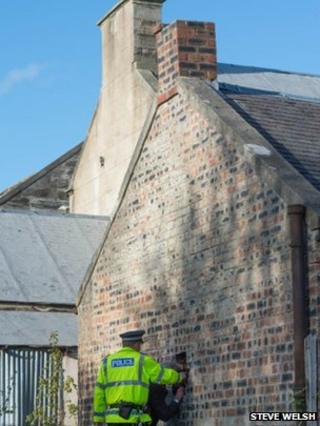 Firefighters in South Lanarkshire have dismantled a 20ft (6m) tall chimney stack, brick by brick, to rescue a 14-year-old boy who got wedged inside.
He became stuck in the chimney of the single-storey building in Cassels Street, Carluke, at 17:15 on Wednesday.
It is not clear how the boy, who escaped with minor injuries, fell down the chimney of the commercial property.
Scottish Fire and Rescue said the "delicate operation" had to be carried out "carefully and methodically".
"Initial attempts were made to rescue the youth from both the top and bottom of the chimney," a spokesman said.
"However these proved unsuccessful due to his position within the chimney.
"This meant that the only possible way to release him was to remove brickwork and gain access to the chimney flue."
The boy was taken to hospital as a precaution, the spokesman added.