Housing support for homeless people welcomed by Shelter Scotland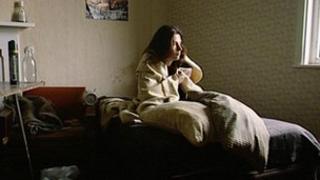 Homeless people in Scotland will have the legal right to a housing support assessment from their local council from the start of June.
Charity Shelter Scotland welcomed the move, after campaigning for its inclusion in the 2010 Housing Bill.
The organisation claims that more than half a million people a year struggle with bad housing or homelessness.
It said housing support worked, limited the traumatic impact on families and individuals and saved money.
The legislation gives councils a duty to assess the needs of homeless people it thinks may need support and to provide the services required.
Shelter Scotland said this could help break the "traumatic cycle" of repeat homelessness.
Spokesman Gordon MacRae said: "Facts show that housing support works - it can make the difference between a successful transition into settled housing or expensive and distressing tenancy failure.
"With the cost of a failed tenancy and repeat homelessness costing upwards of £15,000, coupled with the profound impact of the disruption caused to families and individuals, housing support makes both financial and social sense.
"So, despite pressure on budgets, if we get it right, this will help to save money, deliver a more person-centred service and ensure better outcomes for those affected."