Scottish food producers 'should pursue EU protection'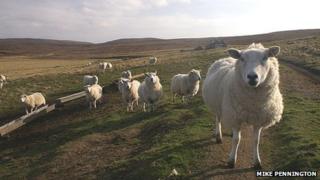 Scottish food producers are being urged to apply for protected EU status for their brands to prevent imitations.
Arbroath Smokies and Stornoway Black Pudding are among 12 Scottish products registered under the European Union's Protected Food Names (PFN) scheme.
The Scottish government wants more businesses to gain the status to help prevent others trading on their reputation.
Officials will be offering PFN advice at this week's Royal Highland Show.
Like a trademark, the PFN scheme gives products which meet certain standards protection from unauthorised imitation, and helps consumers know they are buying the "genuine article".
According to the EU DOOR database (which combines some similar items), of the 1,158 registered products, only 48 are from the UK - compared to Italy's 254 and France's 197.
Rural Affairs Secretary Richard Lochhead said: "I believe there's scope for many more producers to put their products forward for recognition, protecting them from imitation and giving their brand a real boost.
"I hope our push at the Royal Highland Show will give more producers the encouragement they need to get involved in the scheme - ultimately their product stands to be a winner as well as Scotland's food and drink industry as a whole."
The Royal Highland Show runs from 20-23 June.