Police Scotland target corruption in public sector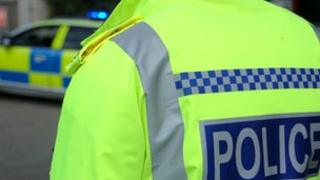 Police have established a new unit to tackle public sector corruption.
It will draw on the experience of the eight former regional forces in what is claimed to be the first dedicated resource of its kind in the UK.
One aim will be to make it more difficult for organised crime gangs to target public bodies such as local authorities and the NHS.
There will also be a new unit to investigate corruption in the police service.
Police Scotland stressed corruption in public bodies costs the taxpayer money.
The arts body Creative Scotland recently admitted it lost more than a £100,000 in a credit card scam, while an investigation's underway in Edinburgh into claims of corruption and cronyism among officials in the council department carrying out housing repairs.
Chief Constable Sir Stephen House admitted such incidents are rare.
"The actions of the few who engage in corrupt activity have a disproportionate impact on public confidence and the reputation of any public organisation," he said.
"At a time of increasing budget constraints on the public purse, it's important we do all we can to protect the public sector and our communities."
Before the amalgamation of eight regional Scottish police forces, each carried out its own anti-corruption exercises.
The chief constable's former force, Strathclyde, targeted organised crime groups operating taxi and security companies working for the NHS and local authorities.
Criminal coercion
The new unit will also offer advice to public bodies to strengthen their procedures in procurement, planning, licensing and service contracts, which police say offer opportunities for criminal coercion and threats.
Det Supt Sean Scott, who will lead the team focusing on protecting the public sector, said: "Vulnerabilities can be organisational, such as processes or policies, as well as in relation to staff on an individual and personal level where various issues which can make them susceptible to corruption.
"Our intention is to strengthen public sector resilience against corrupt practices and criminal infiltration."
Sue Bruce, the chief executive of Edinburgh City Council, which has supported the development of the joint working between public bodies and the police, said: "While cases of corruption are rare, it is right that we should work together to ensure the highest possible standards of best practice for Scotland's public sector organisations and it is helpful to know that specialist support is available should we need it."
The unit will also offer a new focus for investigating allegations of corruption within the police service, including allegations of data protection breaches and instances where officers have been associating with criminals.