Zero-hour contracts 'exploit Scottish University staff'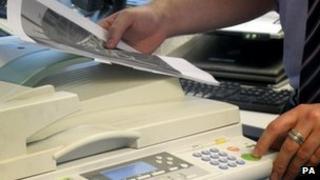 The use of zero-hour contacts by universities is widespread and some may be using them to exploit staff, according to a teaching union.
The EIS said some universities were using the contracts to deny workers stability, security and sick pay.
It said an FOI request by the union had also uncovered possible sex discrimination and potentially illegal holiday pay practices.
It wants the Scottish Higher Education sector to stop using the contracts.
It said all universities used zero-hour contracts, which tie employees to an institution with no guarantee of regular paid work, but practices involving their use varied considerably.
The data indicated women were statistically more likely to hold zero hours contracts than men, suggesting their use was potentially discriminatory.
And while some universities defined zero-hours contract holders as "employees" with similar rights to employees on permanent contracts, others defined them as "workers" with minimal rights.
The EIS claimed these universities were "seeking to avoid their responsibilities as employers" by giving workers "as few employment rights as legally possible".
Some of these workers received no occupational sick pay, no occupational maternity and paternity pay, limited pensions, and significantly less annual leave than permanent employees, it said.
'One-sided relationship'
It also found that every Scottish university gave payment in lieu of holidays (rolled up holiday pay) rather than paid time off.
The EIS said this practice could be unlawful since employers should pay their employees at the time they take their leave.
EIS general secretary Larry Flanagan said: "The EIS opposes the use of zero hours contracts as they create an unbalanced or one-sided relationship between the organisation and the individual contract holder who may be exploited by the organisation.
"Zero hours contracts rob individuals of full and fair employment rights and prevent them from gaining employment stability or financial security."
The EIS-ULA president Dr Nick McKerrell said: "These findings illustrate the invidious nature of zero hours contracts and will make us redouble our efforts to eliminate them the Scottish Higher Education sector.
"Zero hours contracts should be replaced by fractional open-ended contracts and, in limited cases, by fixed-term contracts for unexpected short term staffing requirements."