Deal reached on Scottish council pensions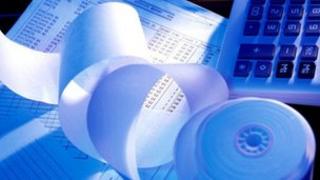 Hundreds of thousands of council workers look set to move on to a new pension scheme after a deal was reached between unions and employers.
The biggest change will see them move from a final salary pension to a career average scheme.
Council umbrella body Cosla said staff at the lower end of the pay scale would benefit from a "fairer and more sustainable" pension.
Scotland's councils employ more than 280,000 between them.
Cosla said the new scheme design would go a significant way to ensure that those employees could make a decent provision for their retirement.
Union ballot
The biggest change is the move from a final salary to a career average pension scheme but there are some other significant differences including a rise in the rate at which benefits are accrued.
The existing ill health and death in service benefits are retained. Another feature ensures co-habiting partners and civil partners will get equality in partner pensions with married couples.
Cosla approved the new scheme design in September. Now trade union Unison has confirmed that it had received an overwhelmingly positive response to the new design, with a 94% positive response to the ballot.
Councillor Kevin Keenan, Cosla's finance spokesman, said: "The positive ballot result from the trade union side is a welcome confirmation that the new scheme design is a positive change and reflects a very constructive approach between all parties."
Dave Watson, Scottish organiser at Unison, said: "Whilst the local government trade unions - Unison, GMB, Unite and UCATT - regard the reform of the Scottish local government pension scheme as an unnecessary interference by the UK government in the operation of a pension scheme that had been updated as recently as April 2009, our approach has been to minimise the impact of the changes imposed by the UK government and maintain the main elements of the uniquely Scottish approach.
"The main aim was to protect and improve pension benefits for the majority of members without increasing contributions. Such an increase would simply drive members away from pension provision at a time of pay cuts and other economic pressure.
"We hope the new scheme will attract new members, particularly women and those at the lower end of the pay scale who are most likely to suffer by not having a secure pension in retirement. In doing so we believe we have a sustainable and affordable scheme for the longer term."