Appeal for help cleaning beaches littered during storms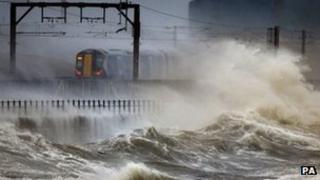 The Marine Conservation Society (MCS) has asked for help from the public in cleaning litter from Scotland's beaches.
Tonnes of debris was washed up on Scottish and other UK shorelines during storms and tidal surges in December.
MCS said the rubbish posed a threat to wildlife and people.
It has asked that people visiting beaches take a bin bag with them and carefully collect litter they find there.
The charity has also asked to be sent photographs of rubbish, and also wildlife, found washed up on the coast.
MCS said large numbers of seabed creatures such as starfish, clams and razorshells were brought ashore during the storms.