At-a-glance: Report examines political economies in an independent Scotland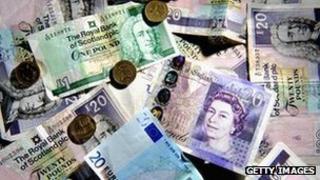 The National Institute of Economic and Social Research (NIESR) has published a wide-ranging economic review of the case for Scottish independence.
In a paper entitled The political economy of small European states; and lessons for Scotland, authors Michael Keating and Malcolm Harvey (University of Aberdeen) provide analysis on the different political models that an independent Scotland might choose.
The authors distinguish between the market competition state - similar to Ireland or the Baltics - on the one hand, and the social investment state model favoured by the Nordic countries, as well as discussing corporatist models.
The authors conclude with an examination of which of these models fits most closely to Scotland. They say:
The White Paper suggests that the Scottish government would favour a social democratic social investment state, but this is mixed with other elements drawn from different models.
Scotland would need significant internal adaptation to fulfil the requirements of a social investment state.
In social investment states, public expenditure is used to sustain the physical, human and social capital necessary for growth. High public expenditure is accompanied by high taxes but these result in improved performance and reducing social dependency.
Social investment states have tended to be fiscally cautious, avoiding large deficits except for strictly counter-cyclical purposes.
Social investment states have also been notable for their emphasis on an active labour market policy aimed at getting people back into work quickly, thus reducing the need for costly long-term welfare support, which large states can more easily absorb.
Market competition states are characterised by low personal and corporate taxes, light regulation of labour and other markets, small government and a residual welfare state.
It is difficult to see how a market-driven model would be politically viable in Scotland - a society with a developed welfare state with broad support.
Something like a social investment strategy has underpinned the policy programmes of Scottish governments since devolution, although in the absence of significant powers over taxation and welfare it is not possible to go the whole way.
The SNP continues, as it long has, to mix market-liberal and social-investment strategies.
As an independent state, Scotland could worry less about nationality and defining the nation. This would not in itself, however, allow it to escape some of the essential choices that must be made about policy and institutions.