Scottish independence: Business leaders grilled on the referendum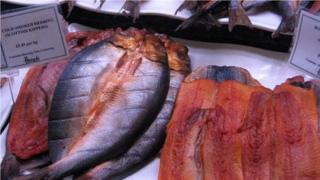 Holyrood's economy committee this morning took evidence from sundry business folk, each offering their opinion on the constitutional debate.
And will there be a report from this event? There will not. For the very understandable reason that there could not be but a single report. There would be two. At least. Welcome to Scotland in this referendum year.
This does not, in my view, vitiate the exercise. Far from it. It was a valid and valuable session of the committee, adducing business opinions and expertise while subjecting both to examination.
Eager and amusing
As well as that serious purpose, it was a source of innocent merriment for the observers to watch the members of the committee attempting to draw out arguments in line with their own thinking.
Eagerly, leaning towards the witnesses as they spoke, the MSPs sought reinforcement for their own views. Again, to be clear, I do not remotely blame them for this.
But it was amusing. Labour and Tory MPs, seeking to entice. "Go on, you think independence is mince, why not just say so? Give it a real kicking!"
Or SNP and Green members. "Come on, you think Scotland is thriving, you think it could be even better under independence. Speak!"
Up first, business leaders with qualms about independence. Robert Kilgour, of Renaissance Care Scotland, talked of projects that were on hold because investors were nervous about coming up with the cash. Not abandoned, just on pause.
Norman Springford, who owns Apex Hotels, said that even his "patriotic" Scottish outfit was primarily focusing upon investment in England at the present time.
But it fell to Rupert Soames, of Aggreko, to deliver the punch line. An independent Scotland in a currency union, he said, would be "tied up tight as a kipper" in rules laid down by London. (Perhaps deft rhetoric runs in his family. At one point, he quoted his grandfather, Winston Churchill.)
'Common sense'
Then the other side. Dan Macdonald, of Macdonald Estates, argued "from my heart" that talk of uncertainty was misplaced and overstated. He did not encounter it. Indeed, he suggested that some business people - not today's witnesses - were using the referendum as an excuse for other failings.
Marie Macklin, of Klin Group, talked up the advantages of decision-making closer to home. And Jim McColl, of Clyde Blowers Capital, said that Holyrood did not currently have the fiscal powers to drive growth. That merited a "Yes" vote.
On the currency, he said that it was "common sense" for there to be a sterling agreement. It was "not an issue".
There followed a third session with evidence that largely focused upon the prospect of more powers outwith independence.
All interesting. All useful. It has added to the debate. Want to see it? It is on BBC Democracy Live now.