Number of scams increases in Scotland, report says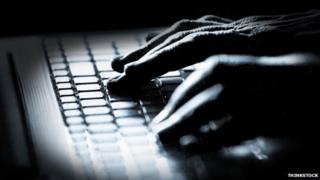 The number of people in Scotland falling victim to financial rip-offs has increased, according to a consumer advice agency.
A helpline set-up by Citizens Advice Scotland (CAS) recorded a 14% rise last year in calls about scams.
On average, 30 people a week are calling the helpline for advice.
CAS has published a new guide to give the public advice on how to stop themselves falling victim to scams.
Last year the number of calls to the helpline rose from 1,429 to 1,631 across Scotland, with the majority being made from the Perth and Kinross area.
The report showed that scams are more prevalent through online channels, with 64% of emails now classed as spam.
Online dangers
Two of the commonest scams attempted by email are "love scams" in connection with online dating sites and fraudulent emails claiming to be from banks or government organisations.
It also showed that 31 to 40-year-olds were the most vulnerable age group.
The new CAS guide is published as part of Scams Awareness Week, where advice centres have worked with consumer agencies such as trading standards to help stop people falling victim to illegal scams.
Susan McPhee, head of policy at CAS Scotland, said: "It's very sad that there are so many people out there who are keen to exploit people's trust and relieve us of our hard-earned money through deceit and trickery. But the good news is that Scots seem to be fighting back more.
"Even if you haven't actually been the victim of a scam yourself, you should still report any you know about, so that we can help protect people from it and maybe bring the perpetrators to justice."
She added: "Scams are crimes. If someone took money out of your pocket you would report it to the police. An online or doorstep scam is no different. We need to work together to raise awareness of fraud and stamp it out."