Tourist spend in Scotland up by 20% to £1.68bn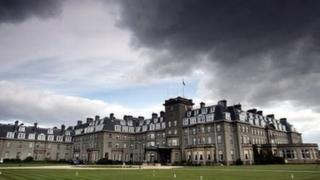 Tourists visiting Scotland spent 20% more last year than in 2012 - a bigger hike than London and the UK as a whole.
The number of visitors was also up by 9.8% to 2.44m, spending a total of £1.68bn
Edinburgh was the biggest draw with 1.3m people staying one night or more in the city - second only to London.
Glasgow was sixth in the UK league with 515,000 visits, Aberdeen attracted 241,000 overnight tourists and Inverness 226,000.
Mike Cantlay, chairman of VisitScotland, hailed the "spectacular" results following a 4% rise the previous year and predicted a further increase in 2014.
Stunning attractions
He said: "With the success of Brave and the Year of Natural Scotland, the country benefited from an unprecedented level of international marketing.
"Securing new direct flight routes has also been invaluable, making it easier for visitors to reach Scotland and connect with our stunning urban and rural attractions."
He added: "The investment in the events of 2014 such as Homecoming Scotland, the Commonwealth Games and the Ryder Cup will undoubtedly keep up this momentum throughout this year and beyond.
"This will showcase Scotland to a global audience and confirm its position as a world-class venue for events, business and leisure tourism."