Advocates criticise proposals for FAI regional centres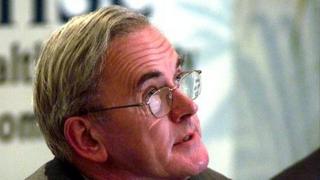 Senior lawyers have criticised government plans to create three regional centres where fatal accident inquiries (FAIs) will be heard.
The proposals are part of attempts to speed up the FAI process.
A government consultation suggested holding hearings outwith court buildings, to provide a more relaxed atmosphere for bereaved families.
The Faculty of Advocates said regional centres could mean lengthy journey for families in rural areas.
The Faculty supported the aim, following a review carried out by the former Lord President, Lord Cullen in 2009, of FAIs being held speedily and efficiently.
But it opposed the notion of three regional centres, proposed by the government, providing specialist centres for FAIs, in the east, the west and the north.
"We consider that limiting FAIs to three venues in Scotland is too restrictive, not least for the deceased's family who are likely to find it much easier and convenient to travel to the local sheriff court," the Faculty stated in its response to the consultation.
"We agree that in principle, FAIs should not be confined to local courts.
"However, where the use of a building other than the local court would mean that the family of the deceased and the majority of witnesses would have to travel an unacceptably long way to attend the FAI - most likely, we anticipate, in remote or rural locations - we agree that the FAI should still be dealt with in the local court."
There has been criticism of the time taken to hold an FAI after some deaths.
But the Faculty agreed with Lord Cullen that it was not practical or realistic to make it mandatory that an FAI should open within a certain period.
Preliminary hearings
Lord Cullen said: "The delay in cases reaching a hearing is disheartening and frustrating for the relatives of the deceased.
"It also may cause distress to persons who may be the subject of criticism, whether or not well-founded, such as members of the staff of the Scottish Prison Service.
"It may also lead to loss of, or deterioration in, evidence."
The Faculty said preliminary hearings should be held to help speed the process.
The Crown Office, which is responsible for investigating all sudden, suspicious, accidental and unexplained deaths, has already acted and established a Scottish Fatalities Investigations Unit (SFIH) in three regional centres.
The government consultation, which closed on 9 September, also sought views on what should happen if the recommendations of sheriffs hearing FAIs were not complied with.
The Faculty said those who failed to follow such recommendations should be obliged to explain why - although it rejected the idea of creating a legal offence of failing to comply.
"We consider that this approach would strike the correct balance between improving public confidence that sheriffs' recommendations will visibly and transparently be taken seriously by those to whom they are made and refraining from imposing penal or criminal sanctions upon such parties for failing to do so," the response said.