Scotland Decides: Headquarters - Who needs 'em?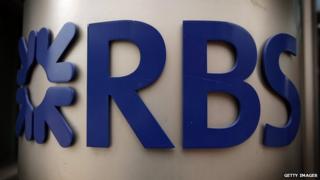 We're told the only threat from Scottish banks taking their registrations south of the border is that the nation's stock of brass plaques will be diminished.
The first minister said this week that Scots are interested in jobs and company operations rather than corporate name plates.
None of the finance firms is threatening significant job losses. Scots still have the skills the finance sector needs, and so long as Scotland remains an attractive place to do business, they'll still be in demand.
Will an independent Scotland remaining an attractive place for business? The evidence is mixed. A cut in corporation tax might help. Jim Sillars' threat of a "day of reckoning" and nationalisation of off-message oil companies probably won't.
The business-friendliness would come down to the decisions taken by MSPs in deploying those "levers of power".
---
What are the issues of the referendum?
As the people of Scotland weigh up how to vote in the independence referendum, they are asking questions on a range of topics.
But what issues are important to you? Explore our special Scotland Decides website, where you find more on the economy; energy; pensions; citizenship; relations with the rest of the UK; EU membership; defence and broadcasting.
---
Brass plaques
But do headquarters matter? Are they merely brass plaques? Or do they hold significant economic power? Whether it's a "yes" or a "no" to the independence question, I'm puzzled why there isn't more concern about them.
In the case of Lloyds Banking Group, the registration at Henry Duncan House in Edinburgh's George Street is attached to few jobs. One benefit is that it requires the company, with the largest number of shareholders of any UK firm, to hold its annual general meeting in Scotland.
But one benefit of the brass plate being moved is that it clarifies the position of an independent Scotland as no longer being required to bail them out if such banks collapse.
But the demise of Halifax Bank of Scotland (HBOS) tells a different story about headquarters. That was almost exactly six years ago, as a deal was hastily fixed for a takeover by Lloyds TSB.
Taking that headquarters function out of the Mound in Edinburgh had a very significant impact on the capital. No, not as catastrophic as some predicted. But it left large holes in the contracts that head offices spin out.
HBOS used Edinburgh lawyers, accountants and auditors. These aren't publicly quoted, and the city's professionals have nursed their financial pain in private. But in private, they'll admit that the departure of the bank's top brass from the capital has hit them hard.
Those high-earning bosses spent their salaries and bonuses in the capital, and contracted for others' services. They've not had much sympathy since the collapse, but more down-to-earth types who were running a wide range of supplier firms have faced the consequences of HBOS's demise.
Global players
What of others? Well, urging a "No" vote, Keith Cochrane, the chief executive of the Weir Group, says its Glasgow headquarters has 70 staff and spends "tens of millions of pounds" in the local economy. He's not ruling out a move out of Scotland if it's in the company's interests.
Weir has expanded very successfully by acquiring other engineering firms, most of them overseas. So has Wood Group, in the oil and gas sector.
But big corporates like these are very rare in Scotland. Apart from finance, these two big engineers and a couple of transport giants, there are few significant global players in their sectors. There is an even more glaring gap in mid-sized companies based in Scotland positioned to grow into global players.
In the 1980s, the takeover of Scotland's corporate jewels was very big news. The Royal Bank of Scotland was only just saved from Hong Kong and Shanghai Banking Corporation because it became a big political issue, and a campaigning issue for newspapers.
Later that decade, the Guinness takeover of Scotland's biggest whisky distillers was hugely controversial. Opponents aggressively played the Scottish card in a bid to thwart a company that has since been rebranded Diageo, and which has 40% of the Scotch market.
Tech flagships
In recent years and months, takeovers of English-based companies have again been hugely controversial - Cadbury's by Kraft, the question of whether Rupert Murdoch's News Corporation could take over all of BSkyB, and the failed attempt by Pfizer to take over pharma firm GSK. The case for putting up barriers to such takeovers has become an issue at Westminster.
But not at Holyrood. Over the summer, Wolfson Microelectronics, a spinout from Edinburgh University which was a flagship of Scottish technology, was absorbed into a Texan acquirer. It's been a similar story for Amor Group. Amid all the heated debate about Scotland's future, I haven't heard them mentioned once.
Two smaller tech firms with potential to grow and become acquirers, Dundee's Axis Shield and ProStrakan in Galashiels, have been among those acquired. They're now controlled form America and Japan.
In offshore energy, shareholders in Dana Petroleum were rewarded for its success when South Korea's state energy company bought it. Venture Production was taken over by Centrica. In both cases, it's worth noting, significant corporate power has remained in Aberdeen.
Scots law firms, such as McGrigor's, have succumbed to the pressure to be taken over by London partnerships.
Forth Ports was delisted, taking headquarters clout from Leith. And further back, Scottish & Newcastle was a brewer with global reach from its Edinburgh HQ, but it's been carved up by rivals.
All this can be dismissed as the price Scotland pays for being so open to international markets. Companies can grow by being acquired, even after they lose HQ clout. Indeed, the process can help growth. Buyers can inject investment and open up to bigger markets.
The other side of the ledger shows that others, such as Wood, Weir and Clyde Blowers, are successful predators. RBS used to be as well, until its catastrophic purchase of ABN Amro in the Netherlands.
Takeover talks
So do either independence or the United Kingdom offer any strategy on retaining headquarters?
The Scottish government's white paper suggests a lower corporation tax rate should help "reverse the loss of corporate headquarters".
But the loss of corporate headquarters doesn't seem to be about tax rates. It's about takeovers. And if tax rates determined where HQs go, then all of Britain's boards of directors would now be meeting in Dublin. They're not.
So what about takeovers? The Scottish government's industrial strategy, set out in June, raises objections to UK rules on the takeover of companies, not in national interests but in the interests of ensuring competition within markets. It says there are European laws which act as constraints, but there are some things Scotland could do:
"For example, future governments could develop regulation within the framework of EU Merger Control to assess the long-term impact of proposed acquisitions of a substantial interest in a Scottish firm," says the Re-industralising Scotland strategy.
"This assessment could include criteria to measure the impact on competition, skills and employment opportunities, and regional and sectoral balances and priorities."
It's all toned down a lot since 2006, when in opposition, the Scottish National Party was demanding that Scottish Power should be protected from takeover by Iberdrola of Spain. The argument was that if France could use "economic nationalism", so should Britain.
And is Britain doing so? Well, the Cadbury-Kraft experience has got Westminster talking about it. But of course, the Better Together campaign has not been putting an alternative prospectus to voters. It's another of those questions to which we still don't have an answer.
---
---
Do you have questions?
In a series running up to polling day, I and my fellow BBC colleagues are looking at the major referendum questions and by using statistics, analysis and expert views shining a light on some of the possible answers.
---