Scottish government announces energy efficiency homes initiative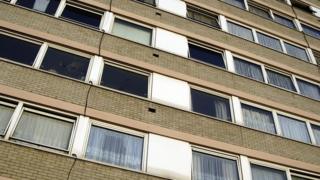 A £4.5m energy efficiency initiative that will benefit almost 1,700 council and housing association homes has been announced by the Scottish government.
The Green Homes Cashback Scheme will give grants to 24 councils and social landlords.
A total of 1,677 homes will be made warmer and cheaper to heat.
Housing Minister Margaret Burgess said the initiative "will make a real difference to families who are struggling to make ends meet".
She announced the project ahead of a Holyrood debate on affordable housing.
Ms Burgess said it was "scandalous" that fuel poverty still existed in Scotland, an energy-rich country.
"Making sure everyone in Scotland has access to good quality housing is a vital part of the Scottish government's drive to secure economic growth, promote social justice, strengthen communities and tackle inequality," she said.
"We are helping social landlords and councils upgrade their properties with energy efficiency measures, which in turn will save residents money on fuel bills and cut emissions."
Ms Burgess said the government had provided more than 21,000 affordable homes, two-thirds of its target of 30,000 by 2016.