More school leavers in work, training or education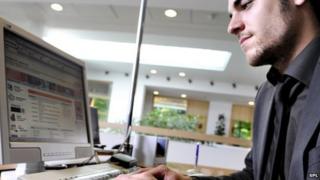 The number of youngsters who leave school with nowhere to go is at its lowest level for 10 years, according to new figures.
In total, 92.3% of school leavers this year were in work, training or education - a rise of 0.9%.
The Scottish government has a promise of a place in education or training for anyone aged under 19 who wants one.
Yesterday it announced details of plans to improve vocational training to help reduce youth unemployment.
The figures come from the national training agency Skills Development Scotland.
Cabinet Secretary for Education and Lifelong Learning Angela Constance said: "In just a few weeks I have seen a number of good examples of the work being done in our schools.
"The task is now to redouble our efforts to accelerate improvements in attainment and ensure that all young people have the opportunity to fulfil their potential, regardless of their background.
"We are undertaking a range of actions to raise attainment across the board, including investing an additional £1.5 million to help reduce barriers to learning experienced by pupils from disadvantaged areas."
She added: "We must do all we can within the powers and resources we have to narrow the gap and drive up standards at all levels."
There are often complex factors which explain why individual teenagers are not in education, work or training.
The seven-year programme to improve vocational and educational training follows a report from a commission chaired by businessman Sir Ian Wood.
The plans include strengthening the links between schools, colleges and employers.