BBC Scotland calls for online abuse restraint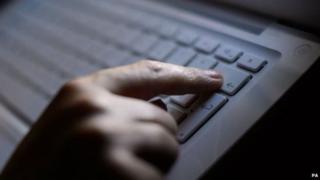 BBC Scotland has called for users of social media to show restraint after journalists covering the general election campaign were subject to online abuse.
Offensive comments were posted on the internet and sent via email about reporters last weekend.
BBC Scotland said while it welcomed public engagement, its journalists should be treated with respect.
NUJ Scotland said the abuse received was "unacceptable".
BBC Scotland's head of programmes and services Donalda Mackinnon, said: "We welcome social media engagement with our audiences.
"It was a significant element of last year's referendum and for the general election we are increasing the ways in which voters can access our coverage online with more shareable content such as video and audio clips.
"But there are times when social media and other online sites have been used to abuse and threaten journalists. This is completely unacceptable and our journalists are entitled to carry out their work without the threat of unwarranted personal attacks online."
She added: "The safety of our staff is of paramount concern to us and we are doing everything in our power to ensure they can carry out their work helping to inform our audiences on this major story without intimidation or abuse."