David Eustace's journey from prison officer to celebrity photographer
David Eustace is an internationally-acclaimed photographer who was a 27-year-old prison officer in Barlinnie before he first picked up a camera. Within a few short years he made the journey from quelling prison riots to photographing celebrities for top magazines such as GQ and Vogue.
When he arrived in London in the early 1990s one artistic director at a top magazine described him as a cross between Billy Connolly and an Australian backpacker.
In the quarter of a century since his first magazine commission, David Eustace has photographed stars such as Paul McCartney, Tracey Emin, Sophia Loren and Ewan MacGregor. But he is still as down-to-earth as his Glasgow east end roots.
Despite not starting his career until he was in his 30s, the work began as soon as he graduated from art college.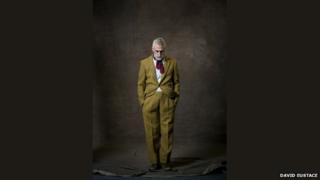 The art director had a "gut feeling" about him and soon put the rough-and-ready Glasgow boy to work photographing all kinds of stars.
He never got a single complaint from his subjects - a rarity among the divas of the celebrity world.
"I think probably most of them couldn't make out what I was saying," Eustace told Stark Talk on BBC Radio Scotland.
As well as GQ, his work has graced the pages of Vogue and Tatler and his prints are held in both private and public art collections, including the National Portrait Gallery.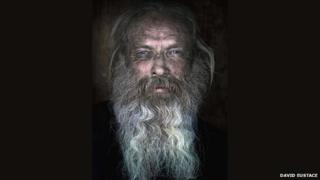 He has also evolved into landscape, fashion and documentary projects.
Not bad for a boy who was given up for adoption at birth and left school at 16 with just an art O-grade.
His wife of 28 years, Deirdre, a primary school teacher, is certain that Eustace is dyslexic.
"I still can't read and write properly," he says.
"I've still not officially been diagnosed as dyslexic but Deirdre says it oozes from me."
Eustace has recently published a retrospective compilation of his work over the past two decades or more under the title 'I write to tell you of a baby boy born only yesterday'.
The title is the first line of a letter from the Church of Scotland children's welfare officer in Edinburgh to Eustace's parents, informing them that a baby boy had been born and was available for adoption.
He first saw the letter when he was 14.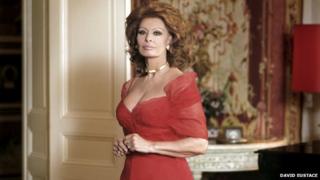 Eustace says: "I was going to play football one night and I said to my mother 'have you got some money?' She said 'go in my bag, son'."
The teenager knew that his parents had lost two children before he was born but he says that he'd always thought of himself as an only child.
He remembers reading the letter and then going to play football, casually telling his friends he was adopted.
"It never ever really affected me or so I thought. I can honestly say to you I had the most secure upbringing in the world."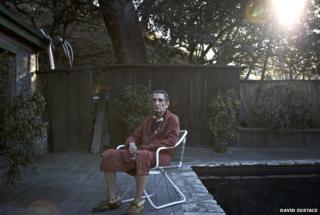 After the deaths of his adopted parents, Eustace tracked down the young Highland girl who had given him up 38 years earlier.
"My natural mother and my stepfather are as important to me as my next breath," he says.
Having left school at 16, Eustace worked at the Barras market in Glasgow as well as a sports shop and a bingo hall. After a stint in the Royal Naval reserve, he ended up working in the "big hoose" - Scotland's most notorious prison, Barlinnie.
He says: "I met some really good people in the jail, on both sides. I wasn't there to punish people. I never judged. So I enjoyed it."
The week before the most famous of the Barlinnie riots, in 1987, Eustace had suffered severe smoke inhalation trying to rescue a prisoner who had set fire to his mattress.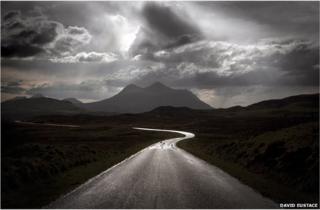 He was off work sick when he heard about fellow officers being taken hostage on the prison roof so he went in to help.
He says there were no shields or body armour available.
"You were wrapping bits of tray around you, anything to stop slates coming down on top of you." he says.
"It was bonkers. We got some of the hostages out and at the end of that day a senior administrative officer came up to me and said 'you are on the sick'.
"I said 'I know but I heard about this and I came in'.
"He said 'as long as you know you are not getting paid for this today'.
"I was literally coughing up black stuff. I thought this is not for me. Not for the next 30 years."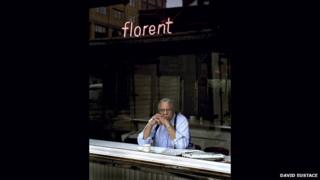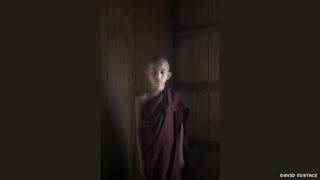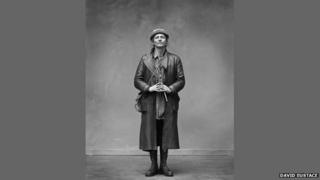 Within the next year photography came into his life and he was hooked.
He borrowed a camera from a friend and took it on holiday. Instead of taking photos of his wife in a bikini, he was away taking pictures of dead lizards and anything else that took his eye.
"To me it was just learning to look. I had never had a camera. Nobody had a camera," he says.
At the age of 28 he went to art college in Edinburgh, a "surreal" world far removed from what he had been used to.
"I mean, I used to go to work with a weapon in my pocket and now I was sitting in a classroom," he says.
Eustace says he recently told a young keen student who wanted to fast-track his career that he had five easy steps to success.
"Give up a secure well-paid career, drive a 100-mile round trip to college for three years and then live away from your wife and not see your daughter growing up for the first seven or eight years of her life," he says.
"They are the three easy steps. When you have done them I'll tell you four and five. Most people don't get past step one."
This story illustrates that despite his "charmed life", Eustace's career has been based on hard work, sacrifice and craftsmanship.
His portraits are admired for their painterly quality, the way the light catches the face of the subject.
Eustace says: "Part of my craft was teaching myself how to do daylight at two o'clock in the morning if need be.
"I'd rather just do it at two in the afternoon and save a lot of hassle.
"Even today, digital makes it easier for those who know what they are doing.
"I knew my craft. It can't ever be just about the aesthetic.
"But the aesthetic is massively important because you are framing something, composing something.
"I try to find just a moment that becomes a memory."
Stark Talk with David Eustace is on BBC Radio Scotland on Wednesday 22 April at 13:30.