Police Scotland invest to tackle cyber-crime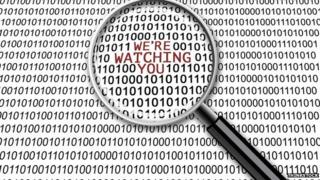 Police Scotland has announced a new investment to tackle the growth in cyber-crime.
It said there had been a 47% increase in the demand for forensic examinations of digital hardware such as computers and phones over the past two years.
A new £1.5m hub in Edinburgh, followed by others in the west and north, will be staffed by civilian experts.
They will work alongside detectives investigating offences such as child sexual exploitation.
The police said it was vital they had as effective a presence in the virtual world as on the real streets.
They said almost every crime had a digital element, with mobile phones, Satnav equipment and even gaming consoles holding information which could be of interest to police.
The Edinburgh hub brings together existing units in Glenrothes, Falkirk and the capital itself.
Deputy chief constable Iain Livingstone said: "Very few investigations today do not have a digital aspect to them - the darker side of the web is all too evident for us to see on a daily basis, whether it relates to the sharing of illegal images of children, online grooming, radicalisation, orchestrating serious organised crime or cyber-bullying.
"The ease with which we can access the internet through various devices has become part of every day life.
"Inevitably, criminals are also increasingly exploiting this. That means law enforcement has to be up to the task of preventing and detecting crime in the online and digital world."
The development will be overseen by Det Supt Stevie Wilson.
He said: "The investigation and prevention of online child sexual exploitation is one of the highest priorities for Police Scotland, and we have been at the forefront of the use of new proactive technologies to identify those individuals who represent a threat to our children.
"As a consequence, two-thirds of the work of our digital forensic units involves investigations into indecent images of children.
"The ability to process cases more efficiently with new upgraded technical equipment means that offenders will be brought to justice more quickly."