Church of Scotland casts its net to find new ministers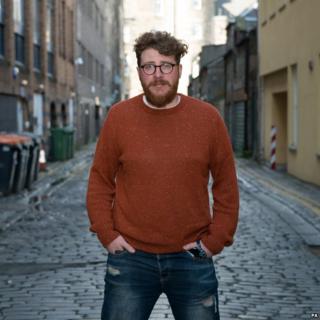 The Church of Scotland has launched a recruitment drive to tackle a shortage of ministers in the Kirk.
They have released a video as part of a social media campaign championing the work that ministers do.
The Church of Scotland has been struggling to recruit ministers for its 1,400 congregations in Scotland.
There were just 811 ministers were in place at the end of last year with an even steeper decline expected over the next decade as ministers retire.
The new campaign - Tomorrow's Calling - features the stories of some of the Kirk's newest and youngest recruits, as well as some of the chaplains who serve communities in Scotland and overseas.
It comes as figures show membership to the Church of Scotland dropped by 16,000 to 380,000 in the past year.
The Kirk's campaign includes Reverend Michael Mair - who at 26 is the Church of Scotland's youngest minister.
Rev Mair has been at St David's Broomhouse in Edinburgh for more than a year and started training to be a minister when he was 17.
He said: "When I went to careers guidance they didn't know what to do with me. I think for a long time the message was to go and get more life experience but now we are beginning to say, 'actually we need you'.
"We need people who feel they have a call to ministry, people who have gifts and talents who want to serve, to come in and serve in this way, in this role.
"Being a minister is a phenomenal role to play in the community. You get to journey with people through the highs and lows of life. There's nothing else like it."
Reverend Tommy MacNeil, from Martins Memorial Church in Stornoway, said: "I would have done anything to be honest, other than be a minister, but God made it very clear that's what he wanted from me.
"I knew it would be demanding. I'm on call 24/7. Although it's challenging, the more you give to people the more you see the beauty and diversity of life. You never lose from that."
The video features work being carried out by some of the Kirk's 800 ministers in communities across Scotland and is being shared on social media.