New film warns of 'legal highs' risk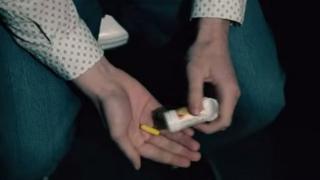 An interactive online film for teenagers which highlights the dangers of "legal highs" has been launched.
New psychoactive substances (NPS) are sold over the counter but with packaging saying "not for human consumption".
The new film will be available to every secondary school in Scotland as part of a drive to educate youngsters about the risks of taking NPS and alcohol.
The online film allows young people to be in control of the narrative.
They make choices from a range of different scenarios, all based around the issue of NPS and alcohol, each with different conclusions.
The film is the latest Choices For Life tool devised by Police Scotland's Safer Communities team in conjunction with Young Scot and the Scottish government.
Det Insp Michael Miller said: "It's become clear that officers are spending an increasing amount of time dealing with the diverse issues brought on by new psychoactive substances as the trend to take them escalates.
"It horrifies me that young people willingly take a substance without knowing what it contains or the effects it will have.
"We're aware that young people as young as 12, 13 and 14 are taking these substances, with some taking unwell and being hospitalised."
Det Insp Miller said it was a myth that "legal high" meant that they were safe to take.