New law makes dog microchipping compulsory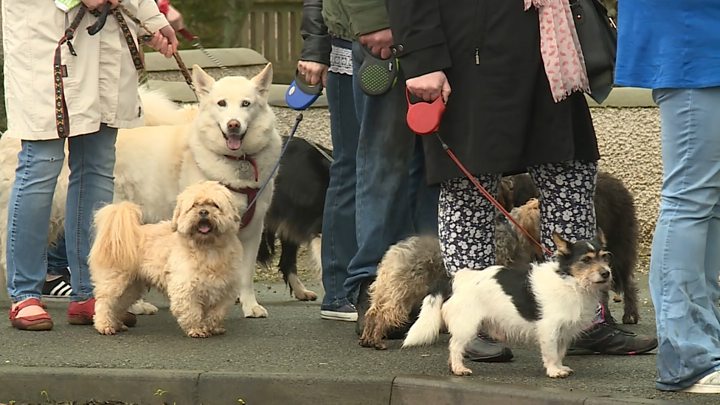 Every dog in Scotland will now have to be microchipped in an effort to reduce the number of abandoned dogs.
Under new legislation which came into effect at midnight, owners who do not have their dog chipped could be fined up to £500.
Until now, microchipping has been voluntary with some charities carrying out the service for free.
The microchip contains a unique code which brings up the owner's details from a national database when scanned.
Last year, there were more than 1,000 stray dogs in Scotland and the Scottish government believes the move will result in a reduction in the number of abandoned dogs and see more lost dogs being reunited with their owners.
Those campaigning against the plans say they are concerned about the welfare of dogs and are worried the microchip may cause complications.
Karen Campbell, a Veterinary Nurse Assistant from Dog's Trust Scotland, said the chips used are about the size of a "grain of rice".
On Tuesday, dog owners from across the Western Isles queued in Stornoway, on Lewis, to take advantage of the free microchipping service before the law came in.
The new law has also been introduced in England and Wales.