Scotland's papers: Dutch 'bail out' ScotRail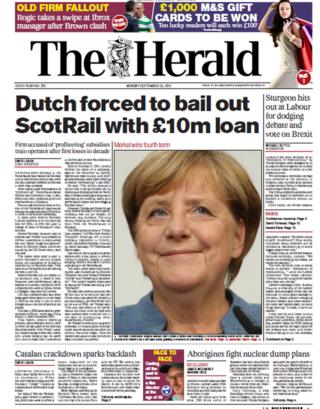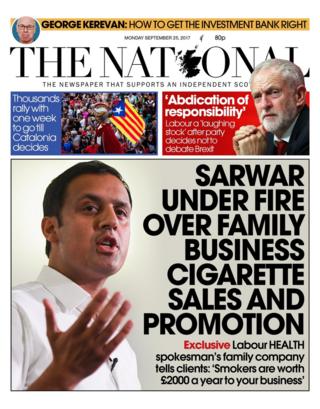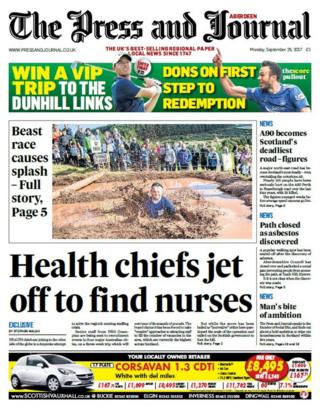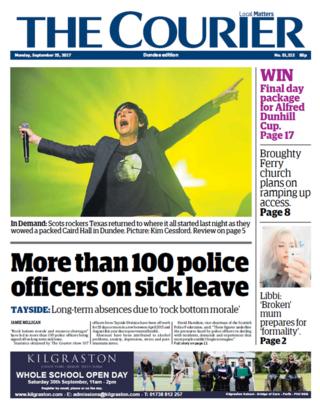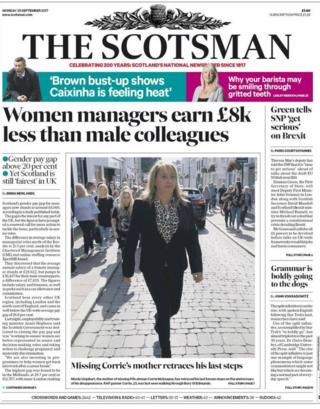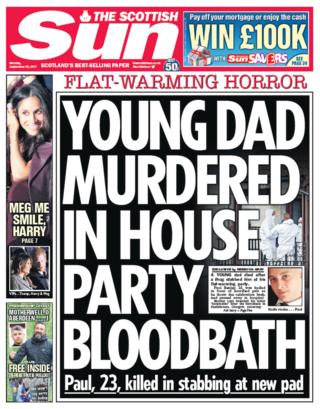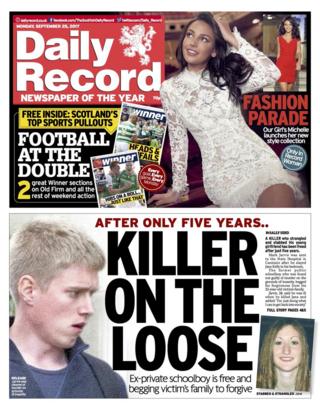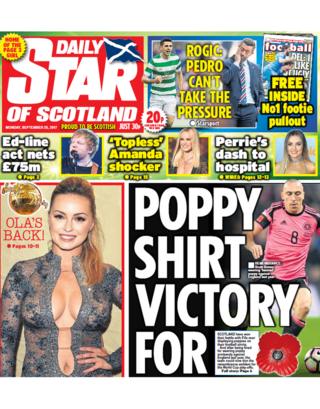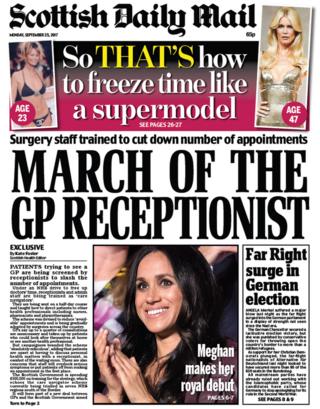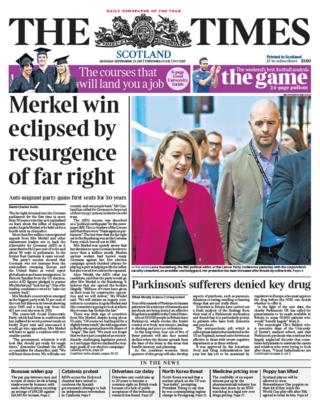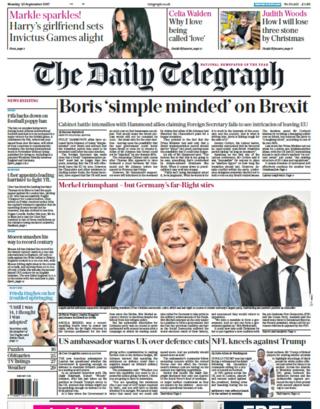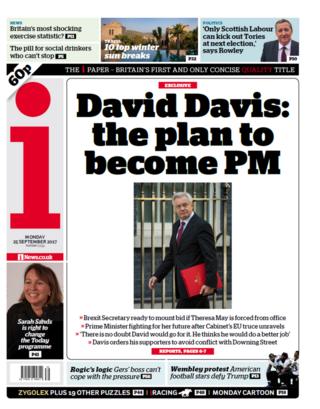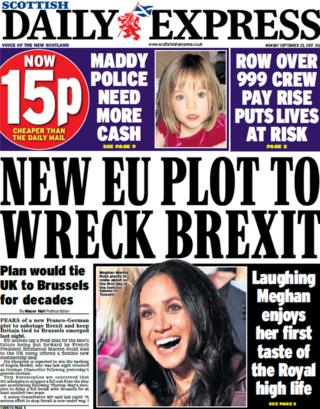 Nationalised railways in the Netherlands have effectively been subsidising services improvements in Scotland, according to the lead story in The Herald.
Despite facing accusations of profiteering, new accounts show that Abellio extended £10m credit to its Scottish subsidiary, Abellio ScotRail, this year.
A large photograph of Scottish Labour leadership candidate Anas Sarwar features on the front page of The National. It says he is facing increasing pressure to reveal how much his family firm has made from the sale of tobacco products.
Senior figures with NHS Grampian are travelling to Australia in a bid to recruit more staff, according to the splash in The Press and Journal.
The Courier reports that more than 100 officers from Police Scotland's Tayside division have been signed off work long-term for mental health issues. It says the Scottish Police Federation blames "rock-bottom morale and resource shortage".
The gender pay gap is the focus of The Scotsman's front page. It highlights a new report which has found that female managers in Scotland are generally paid about £8,000 less than their male colleagues.
A young father died in a "senseless and violent" knife attack at a flat-warming party in Glasgow's Easterhouse, according to The Scottish Sun.
The Daily Record reports that a man who killed his girlfriend in 2011 has been freed from the State Hospital in Carstairs. Following a trial the following year, Mark Jarvie, 28, was found not guilty of murder on the grounds of insanity.
Scotland and England have won their battle with Fifa over displaying poppies on their football shirts, according to the Daily Star.
The Scottish Daily Mail reports that GP receptionists are being trained to screen patients in a bid to cut the number of appointments.
Angela Merkel's election victory is the lead story in The Times but it says her win was "eclipsed" by a surge in support for the far right.
The Telegraph reports that allies of Chancellor Phillip Hammond have accused Boris Johnston of being "simple-minded".
Meanwhile, David Davis is plotting to replace Theresa May at Downing Street, according to the i newspaper.
The Daily Express reports that French president Emmanuel Macron is drawing up a fresh plan for the future of the EU, which could see the UK offered a "flexible new membership deal".