Scotland's papers: Scots 'fail to get off couch'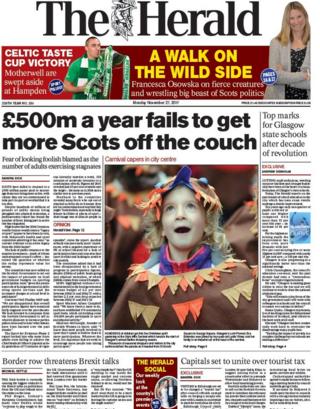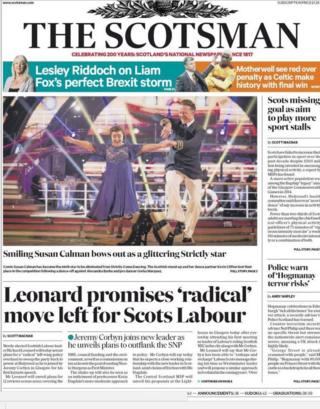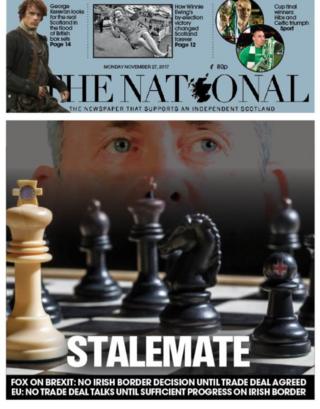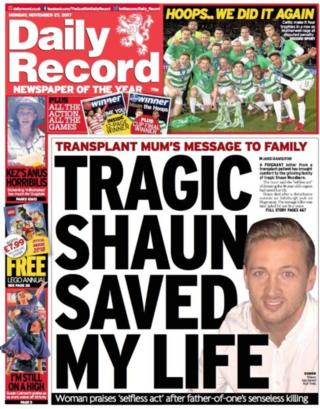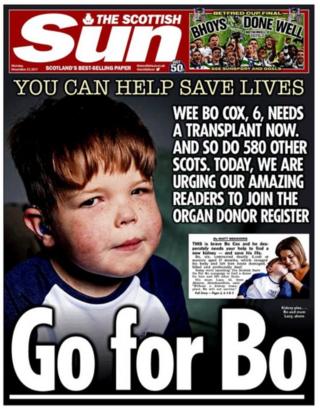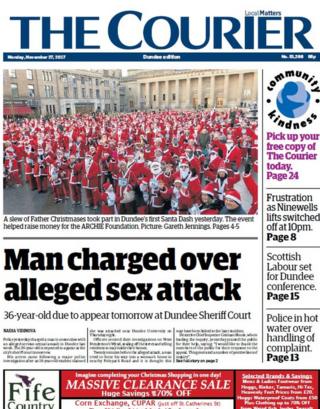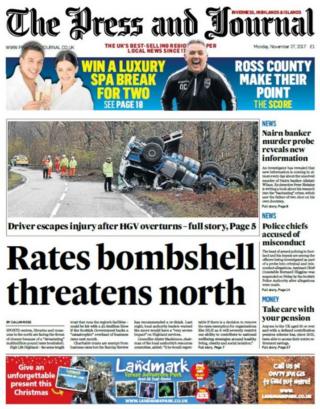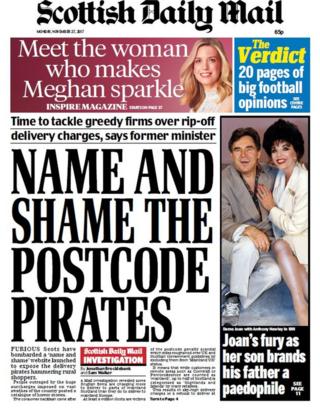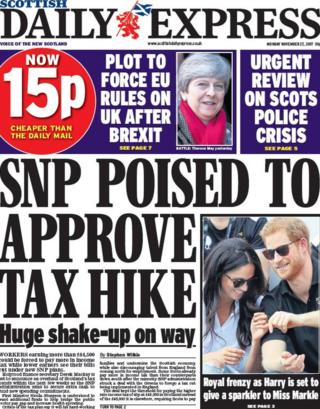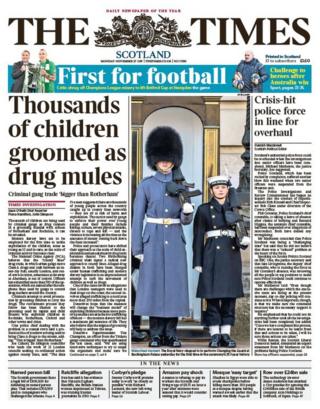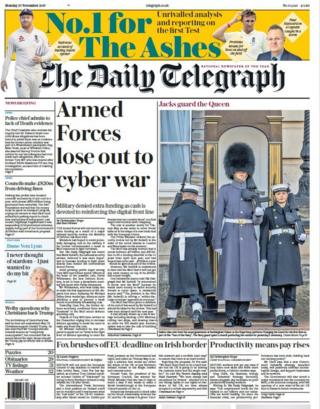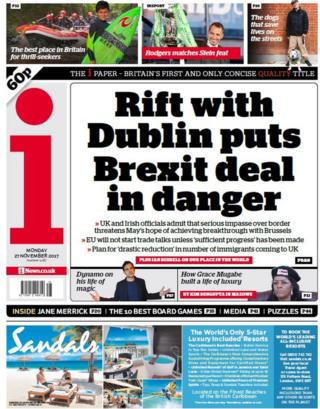 Scots have failed to respond to a £500m-a-year push to encourage them into being more active, with claims they are too embarrassed to take part in sport or worried that it is too elite, according to the front page of the Herald.
The Scotsman says newly-elected Scottish Labour leader Richard Leonard is to set out plans for a "radical" left-wing policy overhaul to sweep the party back to power at Holyrood as he is joined by Jeremy Corbyn in Glasgow for his first keynote speech.
The National's front page headline is "Stalemate", as the paper reports on the ongoing Brexit talks and the future of the Irish border.
A poignant letter from a transplant patient has brought comfort to the grieving family of tragic Shaun Woodburn, reports the Daily Record.
"Go for Bo" is the headline on the front page of the Scottish Sun. The paper is urging readers to join the organ donor register by highlighting the case of Bo Cox who needs a new kidney.
A man has been charged after an alleged sexual assault in Dundee, reports The Courier.
The Press and Journal says sports centres, libraries and museums in the north are facing the threat of closure because of a "devastating" multimillion-pound rates bombshell.
Workers earning more than £44,500 could be forced to pay more in income tax while lower earners see their bills cut under new SNP plans, says the Scottish Daily Express.
The Scottish Daily Mail urges readers to "name and shame" the "postcode pirates" - the companies charging higher delivery fees to rural shoppers for items bought online.
Thousands of children are being used by criminal gangs as drug runners in a grooming scandal with echoes of Rotherham and Rochdale, writes The Times.
The Daily Telegraph says the Ministry of Defence has been told that the Armed Forces will not receive any extra funding as a result of a major national security reviewed.
UK and Irish officials admit that the serious impasse over the border threatens Theresa May's hope of achieving a breakthrough with Brussels, according to the i newspaper.