Scotland's papers: Threat to 'thousands' of jobs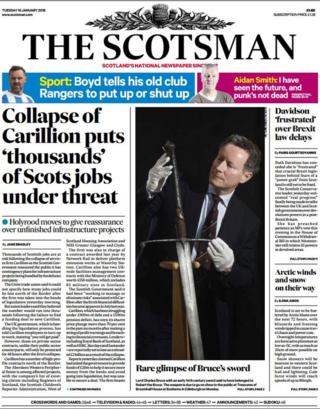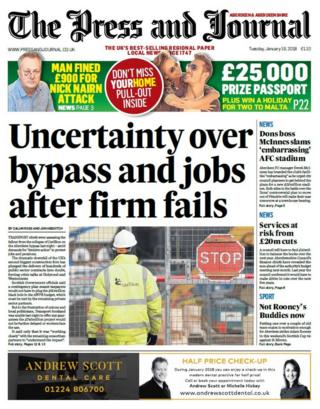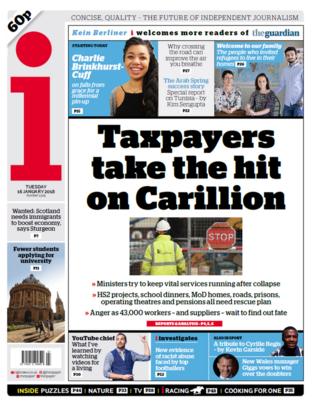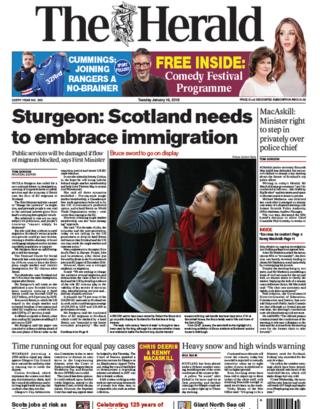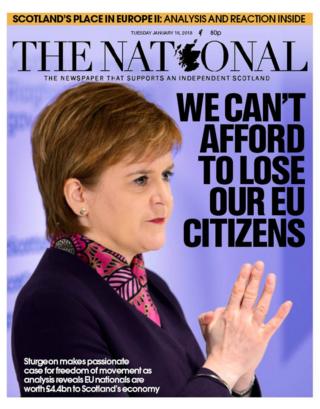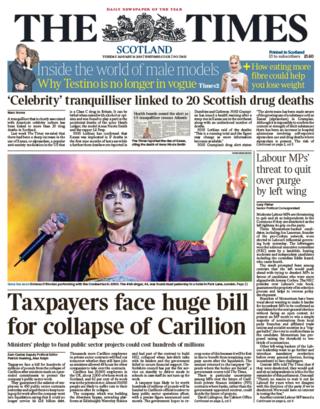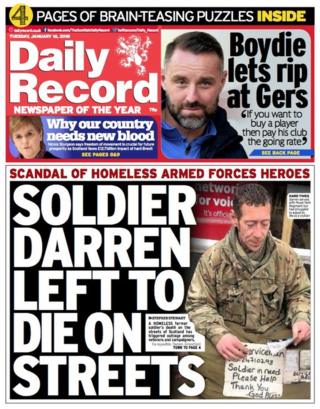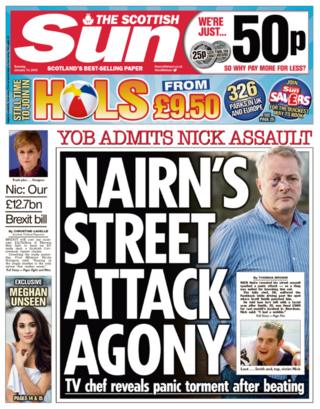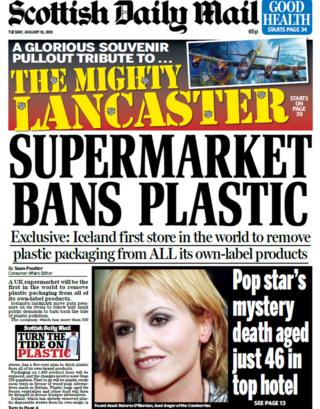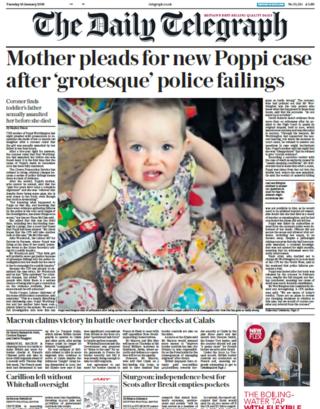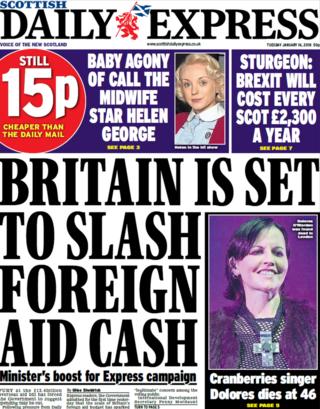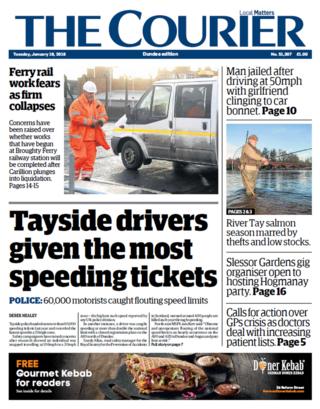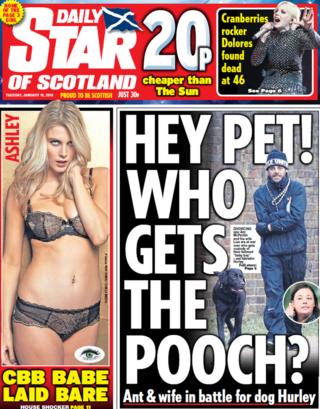 The Scotsman leads with the collapse of Carillion and a warning from the Unite union that the move puts thousands of jobs at risk north of the border.
The impact on the construction of the Aberdeen bypass is the focus of The Press and Journal, which reports that Transport Scotland has been unable to guarantee the £746m project will not be delayed.
The i describes the firm's collapse as "one of the largest compulsory liquidations in corporate history", and it claims the move will leave taxpayers footing a "sizeable bill".
Nicola Sturgeon has called for a new national debate on immigration, reports The Herald. It says the first minister wants to persuade people that migrants are vital for the future of Scotland's public services and economy.
Ms Sturgeon put freedom of movement at the heart of her argument for a soft Brexit, added The National. Scottish government analysis shows EU citizens contribute about £4.4bn a year, according to the paper.
The front page of the Scotland edition of The Times carries a report that Xanax - a tranquiliser associated with American celebrity culture - has been linked to more than 20 deaths in Scotland.
The death of a homeless former soldier makes headlines in the Daily Record. Darren Greenfield's death has lead to calls for more support for veterans who struggle to adapt to civilian life, the paper adds.
Celebrity chef Nick Nairn tells The Scottish Sun that he suffered a panic attack a week after he was assaulted by Scott Smith in Aberdeen last month. The oil worker was fined £900 at Aberdeen Sheriff Court on Monday, after he admitted the assault.
Iceland will become the first supermarket to remove plastic packaging from its own-label products, according to the front page of the Scottish Daily Mail.
A photograph of 13-month-old Poppi Worthington dominates the Scottish edition of the Daily Telegraph, after her mother pleaded with prosecutors to re-examine the child's tragic death.
The UK government has been forced to suggest that the country's £13.4bn foreign aid budget could be cut, according to the Scottish Daily Express.
Police in Tayside handed out more than 60,000 speeding tickets last year, The Courier reports. It adds that one motorist was clocked driving at 105mph in a 30mph zone - the highest such speed recorded by any UK police division.
Ant McPartlin's marriage makes front page news in the Daily Star of Scotland.