Scotland's papers: Life term for Lapland murderer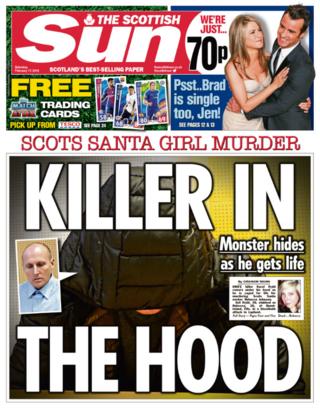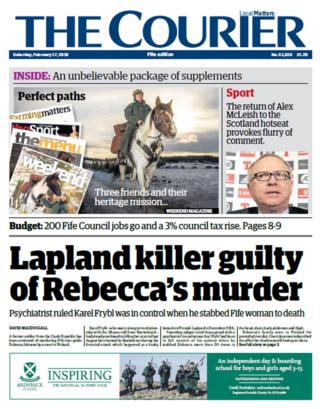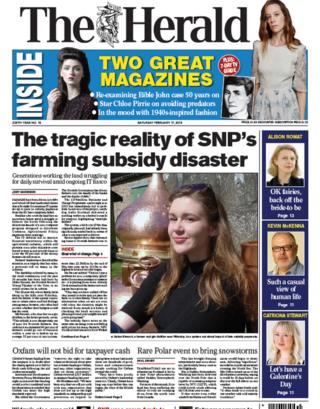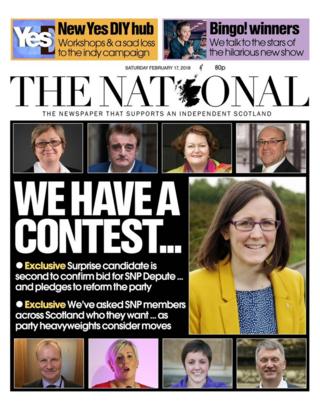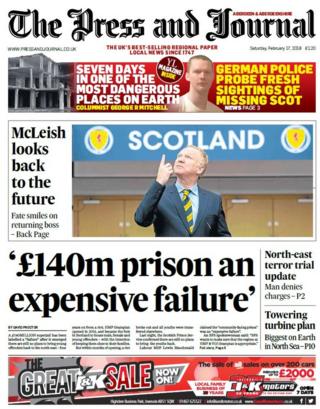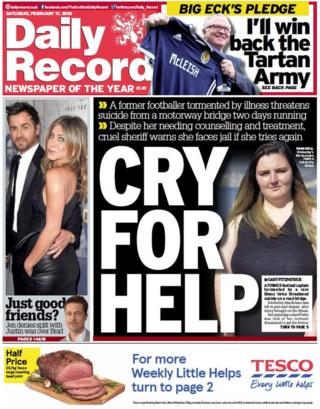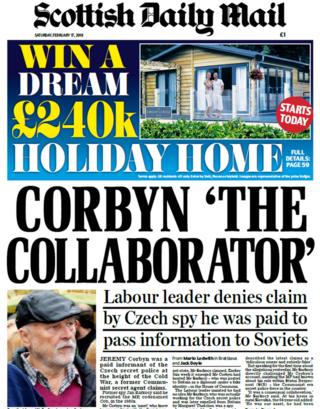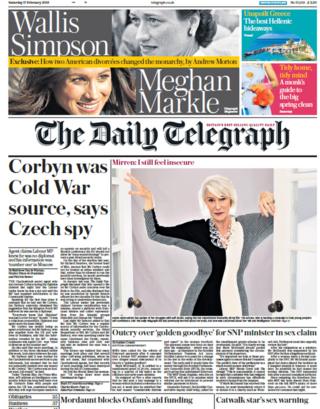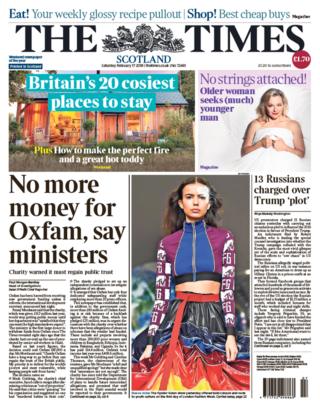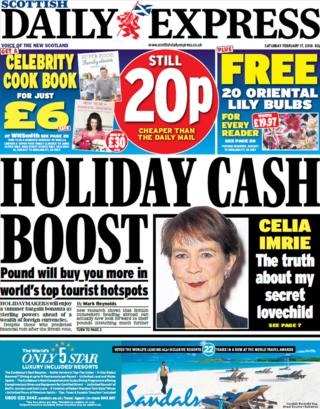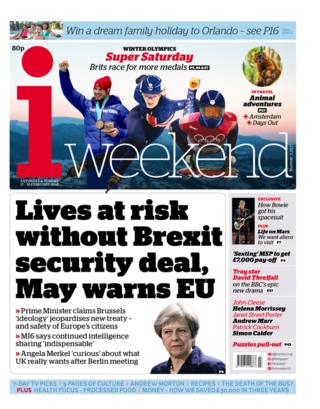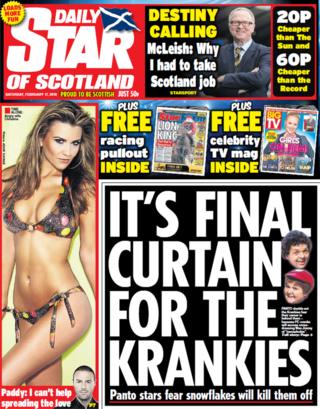 The man found guilty of murdering Rebecca Johnson in Lapland is described as a "killer in the hood" on the front page of The Scottish Sun.
The paper says Karel Frybl "cowered" under the hood of his jacket as he was jailed for life for stabbing the 26-year-old from Burntisland to death.
The Courier reports that Miss Johnson's family were in court in Finland to hear a judge rule that Frybl was in full control of his actions when he stabbed his long-term girlfriend more than 30 times.
Farmers have been driven into debt amid claims a Scottish government IT system set up to pass on EU subsidy payments has completely failed, according to The Herald.
The National reports that a new candidate has entered the race to become deputy leader of the SNP. Julie Hepburn is not an MP, MSP, or MEP but she is well-known among senior party figures, having worked for John Swinney and Pete Wishart in the past.
Criticism of HMP Grampian leads The Press and Journal after the Scottish Prison Service confirmed it has no plans to return youth offenders to the prison. When it opened in 2014, it became the first Scottish jail to house male, female and young prisoners but the young offenders were moved out of the area after a riot.
A former footballer with a rare illness who has twice threatened to take her own life features on the front page of the Daily Record. It reports that a sheriff has been criticised for threatening to jail her rather than offering mental health support.
Allegations that Jeremy Corbyn was a paid informant of the Czech secret police during the Cold War leads the Scottish Daily Mail.
A similar story features on the front page of the Scottish edition of The Daily Telegraph, which reports that Mr Corbyn has denied being an agent or an informer.
The fall-out from the Oxfam scandal continues in the Scotland edition of The Times, which reports that the international development secretary has announced that the charity will not receive new government funding unless it reforms.
The Scottish Daily Express has good news for holidaymakers, as the paper reports that the pound will stretch much further than it did a year ago.
Theresa May will warn that lives will be put at risk without a deal on security in Brexit negotiations during a major speech in Munich, according to the i newpaper.
And the Krankies lead the Daily Star of Scotland, amid fears that the "PC brigade" will kill off their cross-dressing act.