Scotland's papers: Russian spy 'poisoned'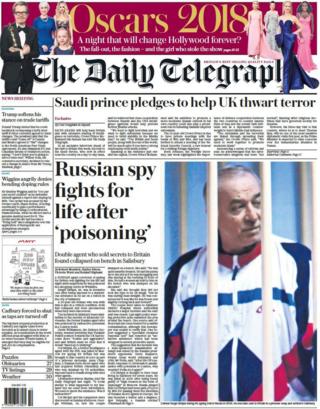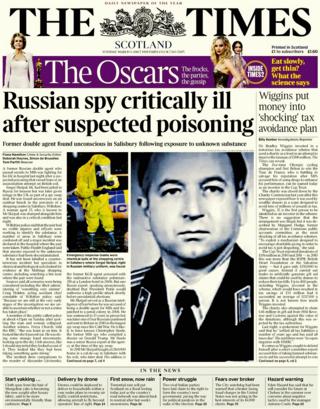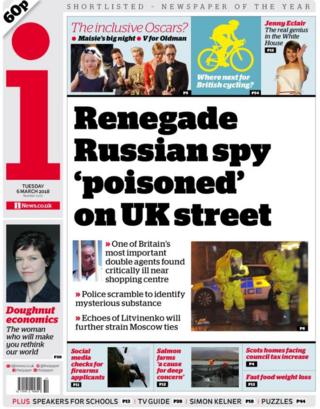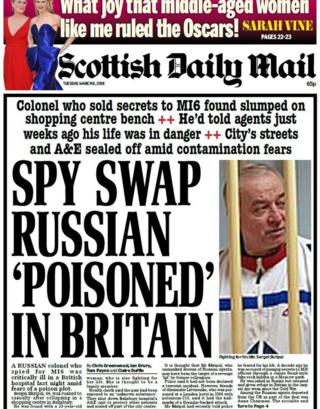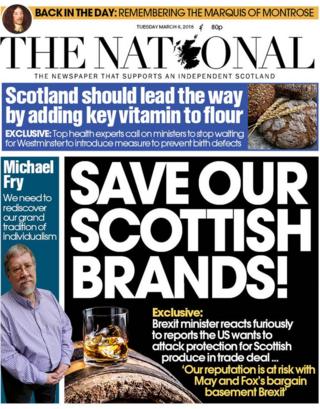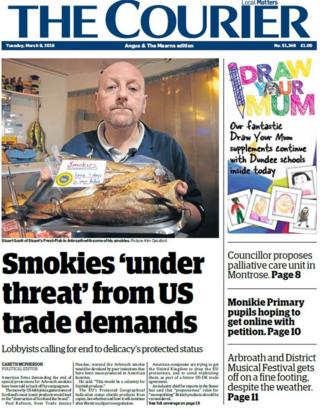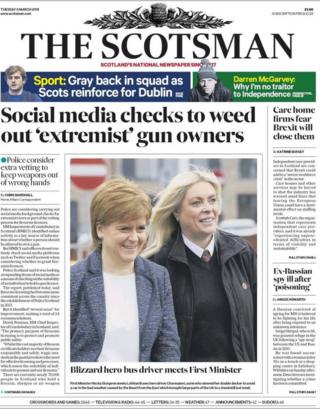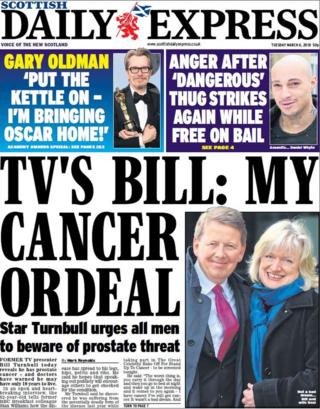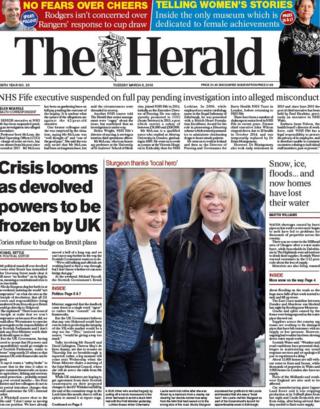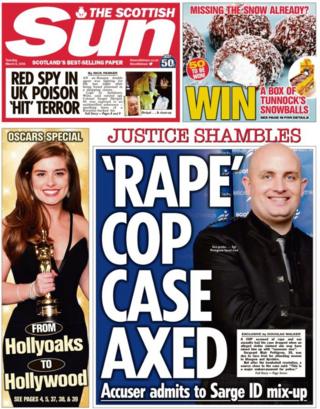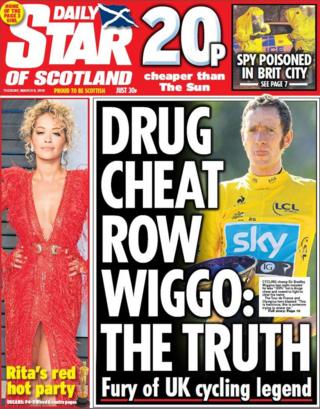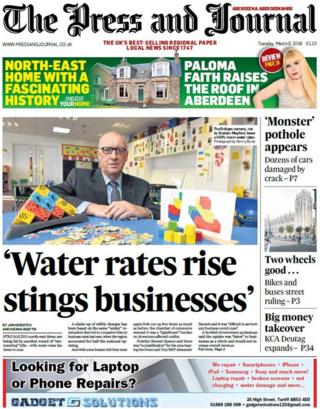 One story dominates Scotland's front pages - the police investigation into the case of a former Russian agent who collapsed in Salisbury on Sunday.
The Daily Telegraph reports how 66-year-old Sergei Skripal is in intensive care after being exposed to a mysterious substance as he sat on a bench in the centre of the cathedral city.
Mr Skripal had previously been jailed in Russia for treason, but was later given refuge in the UK as part of a spy swap deal, writes The Times, which also reveals that a 33-year-old woman was found slumped alongside him and is also in a critical condition in hospital.
Wiltshire Police said tests to identify the substance to which Mr Skripal and his companion had been exposed were continuing and it was not established whether a "crime" had taken place, according to the i newspaper.
The Daily Mail claims that the spy, who served as a Russian colonel and passed secrets to MI6, had recently told police he feared for his life.
In other news, the Daily Record leads with reports that a teenage girl and a 45-year-old man have been taken to hospital after a struggle in the back of a police van ended in a "bloodbath". The paper says that the pair were picked up by police in Perth after the girl was reported missing in Staffordshire.
Scotland's Brexit Minister Michael Russell has responded with anger to news that American lobbyists want to "attack Scotland's most precious brands" after Brexit, writes The National.
On a similar theme, The Courier says that American firms that are demanding the end to special protections for dishes such as Arbroath Smokies have been told to "back off" by campaigners.
Police are considering carrying out social media background checks for extremist views as part of the vetting process for future firearms licences, according to The Scotsman.
Former BBC Breakfast presenter Bill Turnbull has revealed that he has received a terminal prostate cancer diagnosis as he urged more men to go and get checked for the disease, reports the Scottish Daily Express.
The Herald writes that Whitehall has intensified the political stand-off with Edinburgh over Brexit, making clear that it will move "no further" on its flagship legislation, meaning a "constitutional crisis now looks inevitable".
A police officer accused of rape and sex assaults has had his case dropped after a key accuser claimed she may have mixed him up with "someone else", according to The Scottish Sun.
Cycling champ Sir Bradley Wiggins has denied "100%" the claim that he took drugs to win races, says the Daily Star, which adds that the Olympic gold and Tour de France winner has vowed to clear his name after MPs said the Sky team had "crossed the ethical line".
Struggling north-east firms are being hit by another round of "eye watering" bills, says the Press and Journal, after the news that water rates in the area are set to soar.