The papers: It's a prince and food bank use soars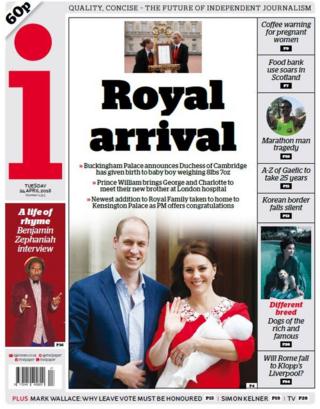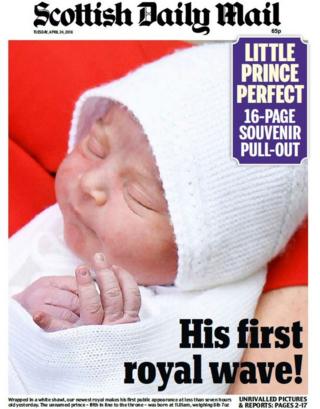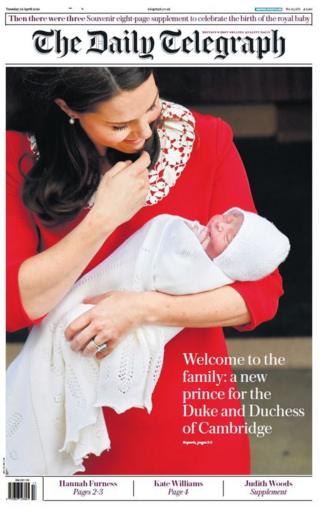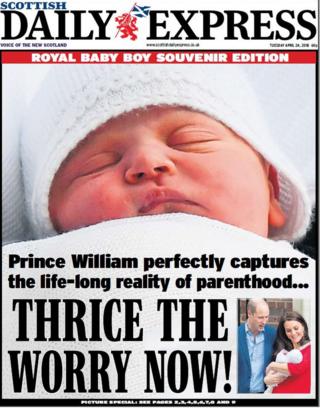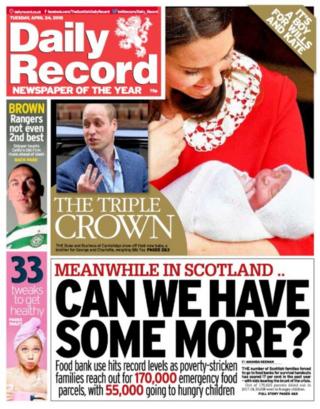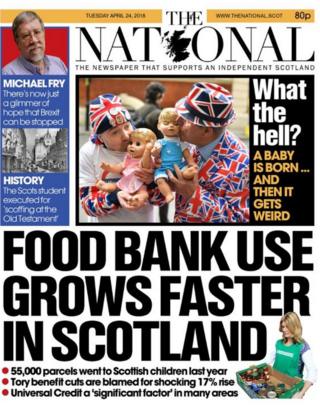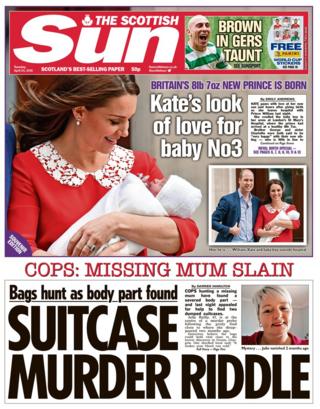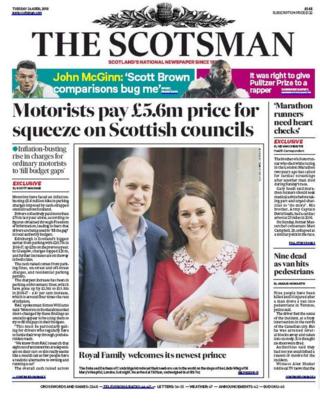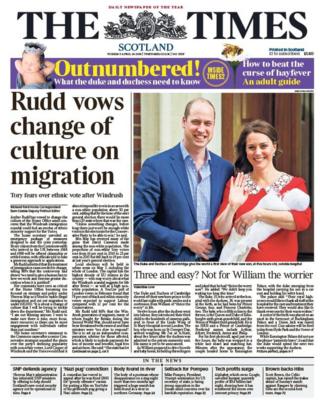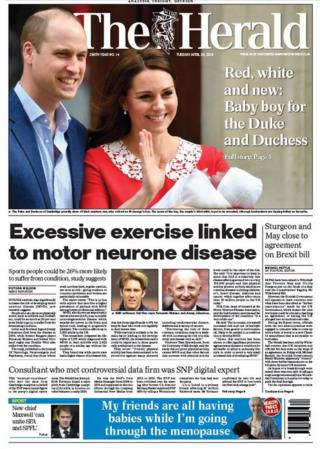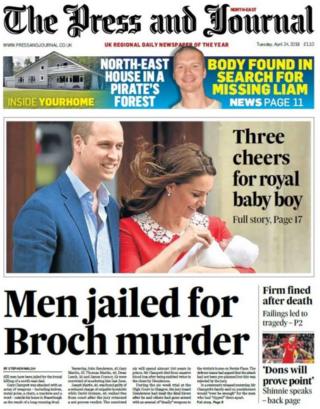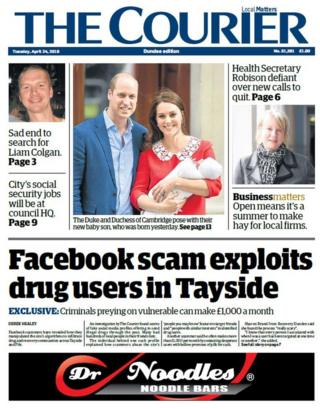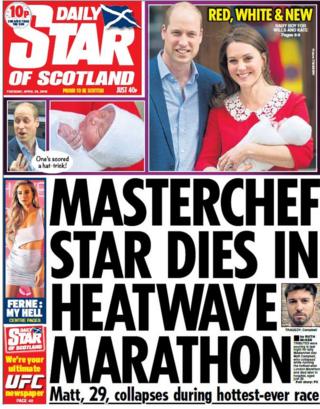 Dozens of newspaper pages are devoted to the newest member of the Royal Family.
"Royal arrival" says the i's headline with a picture of the Duke and Duchess of Cambridge on the steps of St Mary's hospital with their new baby.
A full-page photo of the prince making his "first royal wave" covers the front page of the Scottish Daily Mail which says "our newest royal makes his first public appearance at less than seven hours old".
Another souvenir page comes from The Daily Telegraph, showing mum-of-three Catherine cradling the sixth in line to the throne on the hospital steps as they faced the world's media.
The Scottish Daily Express features a close-up of the sleeping prince's face. The paper discusses the Duke of Cambridge's remark on leaving hospital that he had "thrice the worry now".
The duke and duchess feature on the front of the Daily Record, but the paper leads with a dramatic increase in the number of people using food banks.
The paper says the Trussell Trust reported a 17% increase in people depending on their help to live, with 170,625 three-day emergency food supplies handed to those in crisis - including many for families with children.
The same story leads The National, which claims food bank use in Scotland has risen faster than that of the UK as a whole in the past year.
The launch of a murder inquiry in Glasgow leads the Scottish Sun.
Julie Reilly, 47, is at the centre of a murder investigation after a body part was discovered near a school close to where she vanished two months ago.
The Scotsman's top story claims Scots motorists are filling a council funding gap through "an inflation-busting £5.6m hike" in parking charges.
The Times carries the latest developments in the Windrush row.
The home secretary's vow to change the culture of the Home Office over the treatment of the migrants comes amid concerns the scandal could fuel an exodus of ethnic minority support for the Tories, it says.
Tuesday's Herald features a study which claims intense exercise could increase the risk of developing motor neurone disease (MND).
It says the research found people who are the most physically active, such as athletes and footballers, could be as much as 26% more likely to go on to suffer from the devastating condition.
The Press and Journal lead claims the family of murdered Fraserburgh father Gary Clampett have said "no punishment" will ever be enough for the six men who killed him.
A Facebook scam which targets people recovering from drug addiction makes the front page of the Courier.
And the tragic news MasterChef contestant Matt Campbell died while running the London Marathon is the lead in The Daily Star of Scotland.