The papers: Home Office backs down over deportation case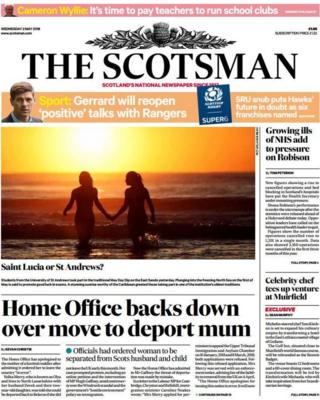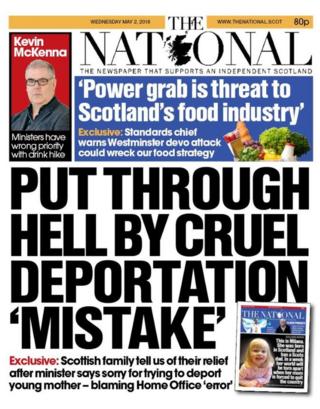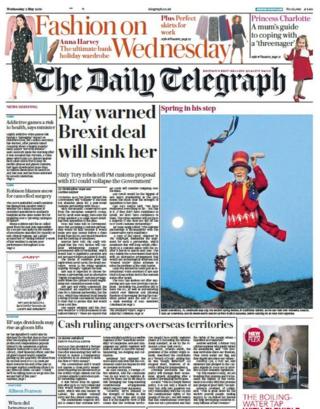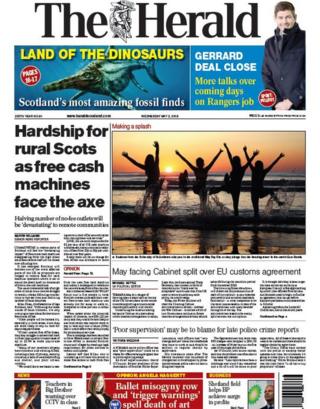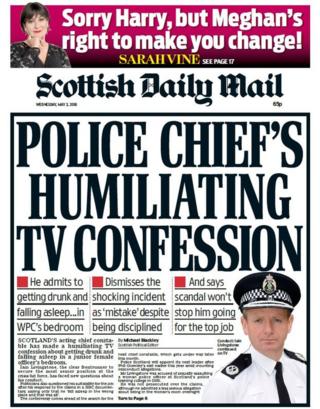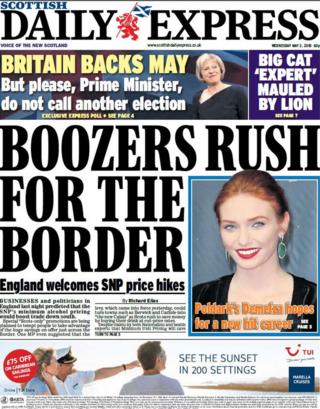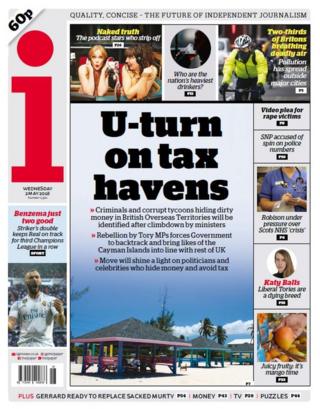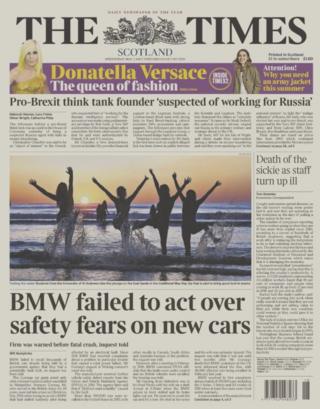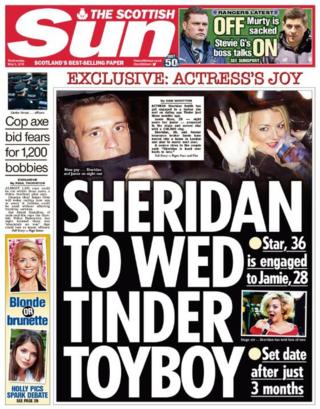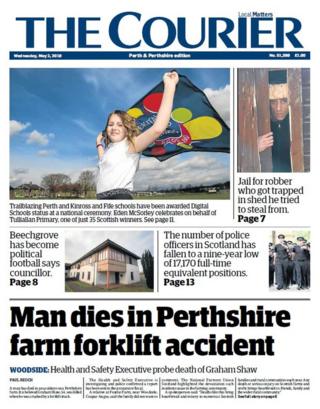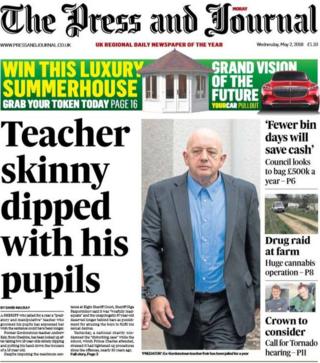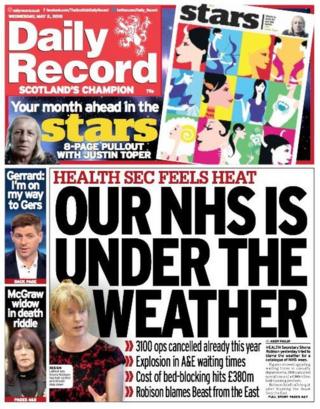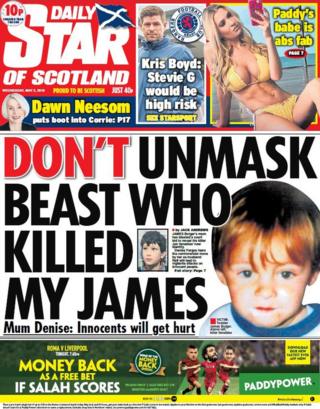 The Home Office apologising to a woman who had been threatened with deportation makes a few of Scotland's front pages today.
The Scotsman tells how Volha Merry was told that she could be deported back to Belarus if she did not leave the UK in early April. The case was paused and reviewed after local MP Hugh Gaffney intervened.
The National has an interview with the Merry family, who say Volha has not been given permission to stay, despite the admission of error.
The Daily Telegraph reports the Westminster government is "at risk of collapse" over a customs partnership with the EU. 60 eurosceptic MPs are said to be upset.
Rural ATMs are under threat, according to the Herald. It reports that bank machine operators may withdraw the machines over proposals to reduce the fees that banks pay.
The Scottish Daily Mail is running a story about the acting chief constable of Police Scotland, who appeared on a BBC Scotland documentary last night. Iain Livingstone admitted to falling asleep in a junior female officer's bedroom in 2000.
The Express says minimum pricing is being celebrated in England, with businesses now expecting more cross-border booze trade.
The Independent says campaigners against corruption have welcomed new rules designed to make tax havens more transparent as a "huge win". The paper says that, after trying to block plans to lift secrecy about the ownership of off-shore firms, the government "caved in" yesterday because of the risk of a revolt by Conservative MPs.
The Times reports on an inquest which has heard that BMW failed to recall thousands of British cars despite being told by a government agency that they had a potentially fatal fault.
The Scottish Sun tells of how actress Sheridan Smith has become engaged to her toyboy boyfriend of three months.
A man has died in Perthshire forklift accident on a farm, reports the Courier.
The Press and Journal is running with the story of a former teacher from Gordonstoun school who's been jailed for grooming pupils.
The Daily Record reports on poor NHS figures, saying the Scottish health secretary has blamed the Beast from the East, and the Daily Star is reporting that James Bulger's mother doesn't want one of her son's killers to have his new identity revealed.