The papers: Constitutional clash and Meghan's dad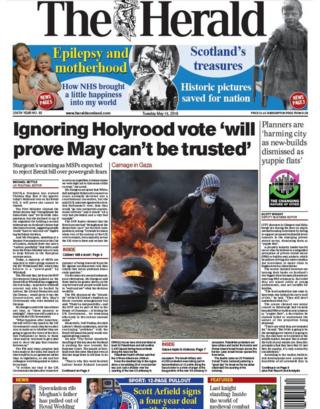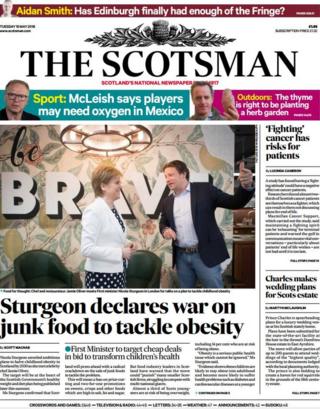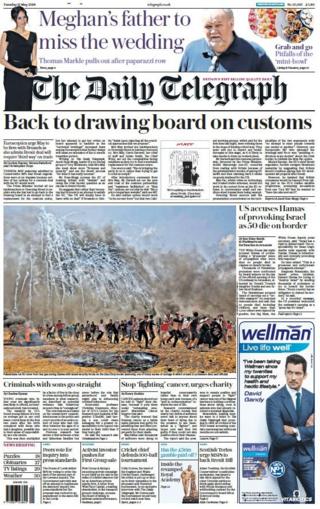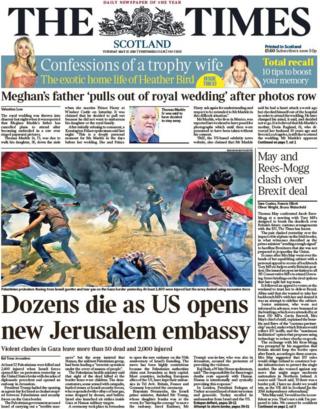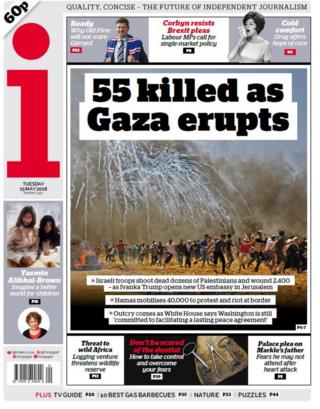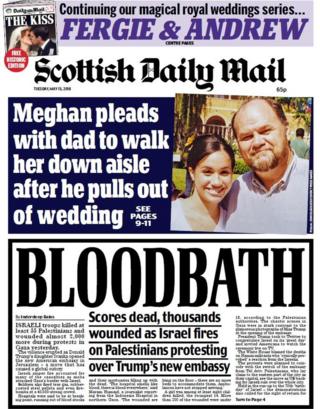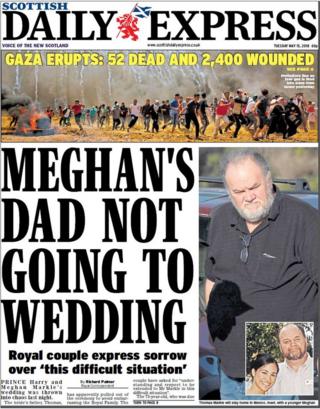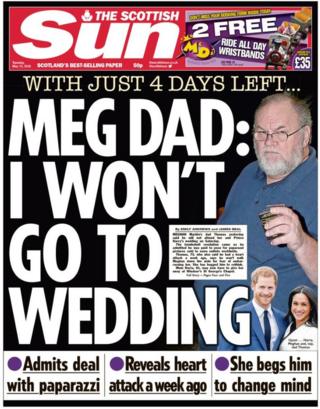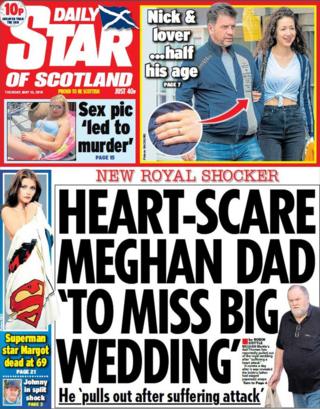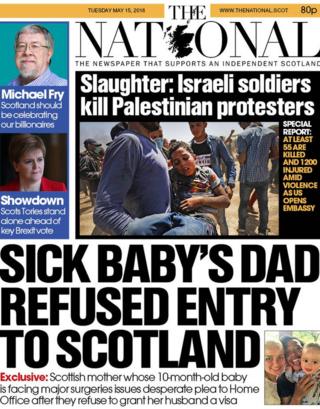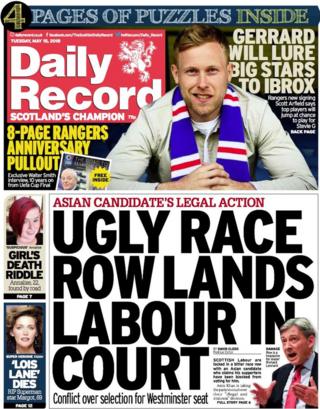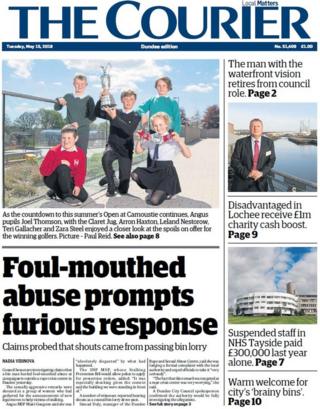 Politicians at the Scottish Parliament are set to reject consent for the UK government's central piece of Brexit legislation, while the tabloids focus on the revelation that Meghan Markle's father will not walk her down the aisle on Saturday.
Nicola Sturgeon has claimed the Brexit process has "strengthened the democratic case" for Scottish independence as she warned Theresa May that if she ignored Holyrood's rejection of the Brexit Bill today, it would prove she could not be trusted, writes The Herald.
The Scottish Parliament is today expected to reject the UK government's Brexit Bill amid concerns of a "power grab", plunging devolution into an unprecedented constitutional crisis, according to The Scotsman.
Brexit also preoccupies The Telegraph, which says Theresa May has admitted to Conservative MPs that Brexit negotiations are at an "impasse" because neither of her current options for a customs deal with the EU will work.
Meanwhile, Mrs May confronted Jacob Rees-Mogg at a meeting with Tory MPs designed to break the deadlock over Britain's future customs arrangements with the EU, The Times has learnt. The paper also devotes its front page to the carnage in the Middle East as the US opened its new embassy in Jerusalem.
Like many of the front pages, the i newspaper features a striking image of the violence after reports that 52 Palestinians were killed and 2,400 wounded by Israeli troops during mass protests along the Gaza-Israel border.
The claim that Meghan Markle's father will not attend the royal wedding this weekend dominates The Scottish Daily Mail, which claims that Ms Markle pleaded with her father to walk her down the aisle after he apparently pulled out of Saturday's wedding because of a row over faked photographs.
The Scottish Daily Express claims that Thomas Markle will not attend the royal wedding for fear of embarrassing his daughter after he was caught in a paparazzi scandal that saw photographers pay him to pose for "hammy" photos as he revealed he suffered a heart attack last week.
Mr Markle said he was going to check back into hospital after suffering more chest pains, reports The Scottish Sun.
The Daily Star quotes from a Kensington Palace statement appealing for privacy ahead of the big day, saying: "This is a deeply personal moment for Ms Markle in the days before her wedding."
In other news, The National reports how the mother of a baby facing major surgery has made a tearful appeal to Sajid Javid after the Home Office refused to allow her Indonesian husband to be by their son's beside.
Scottish Labour are being taken to court after a Westminster selection battle descended into an ugly race row, according to the Daily Record.
The Courier says that council bosses in Dundee are investigating claims a bin man shouted abuse at campaigners outside a rape crisis centre in the city.