Scottish biotech companies merge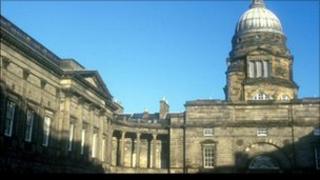 Two Scottish university spin-out companies have merged in a bid to target key global emerging biotech markets.
Edinburgh-based ImmunoSolv said it was merging with Aberdeen's Grampian BioConsultants to combine their expertise in immunology and immuno-technology.
The firm hopes the move will help it exploit "a new biology of cell death".
The merged company will retain the name ImmunoSolv.
The biotech firm has already secured funding from Scottish Enterprise and existing investors Grampian BioPartners.
ImmunoSolv said it would be seeking markets for its award-winning "Dead-Cert" dead-cell removal technology platform, as well as develop new antibody-based therapeutics targeting cancer and inflammation.
Andy Porter, co-founder of Grampian BioConsultants (GBC), said: "Scottish biotechnology has too many 'one-trick ponies'.
"This merger is an exciting route to critical mass with the coming together of the internationally recognised regenerative medicine expertise of ImmunoSolv and the biologics technology and industry track record of the GBC team.
"We now hope to take our first products to the clinic in early 2012."
ImmunoSolv started trading in April 2007 as a spin-out company from the University of Edinburgh.
It has particular expertise in identifying and removing non-viable cells from culture.
Grampian BioConsultants (GBC), which was a spin-out from the University of Aberdeen, specialises in research into antibody production and engineering.