Protest at capital's US consulate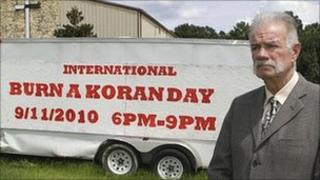 A fundamentalist American pastor's threat to burn copies of the Koran has led to protests outside the US consulate in Edinburgh.
About 30 people from the Scottish Afghan Society are taking part in the demonstration.
It comes after American president Barack Obama condemned the Florida preacher's plans.
Obama called it a stunt that would act as a recruitment tool for militant Islamists.