Privatisation plans for Hogmanay street party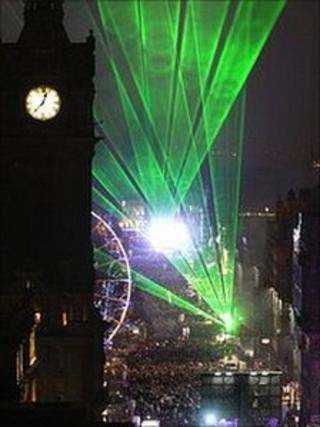 Edinburgh City Council is considering privatising Scotland's largest Hogmanay Street Party in a bid to save taxpayers' money.
As part of an annual review of the Winter Festivals one of the options being considered is to fund the event using private finance.
The event generated £29m for the city over the past three years but it has been a financial loss for the council.
A report is to be delivered to the council in Spring 2011.
A spokesman for the council said that it was unlikely that a new funding structure for the event would be in place by next year.
About 80,000 revellers are expected to enjoy the city's Hogmanay celebrations.