Sky to create 100 new Scots jobs in Livingston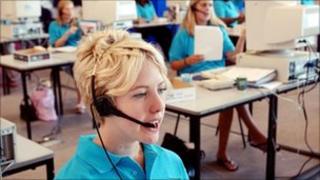 Satellite broadcaster Sky is to create 100 new jobs at its Scottish operation in Livingston.
The company said the permanent posts would be for a range of applicants, including junior staff, graduates or experienced IT professionals.
The site houses the broadcaster's customer business systems team, offering support in Sky operations, products and services.
About 4,000 people are based at the Livingston site, which opened in 1989.
Scott Mackay, director of customer business systems, said: "We want to tempt high-calibre bright sparks who are the very best in their profession to build a long-term career with us.
"We are known for investing in our people and this is exactly our plan in expanding the team at Livingston."
The company said those applying for the posts would be given full training.