Edinburgh University and art college to merge in August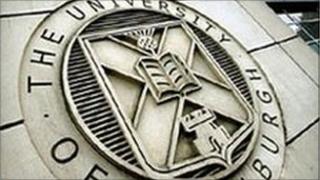 Edinburgh University is to merge with Edinburgh College of Art on 1 August following final approval from the Scottish Parliament.
The move will be backed by £13.8m of new investment from the Scottish Funding Council.
It follows approval from the Scottish government earlier this year.
The college will join with the university's school of arts, culture and environment to form a new Edinburgh College of Art within the university.
Edinburgh University, founded in 1583, is regularly ranked among the leading 50 universities in the world.
The city's College of Art was founded in 1907 and has about 1,700 full-time students.
Vibrant vision
Professor Sir Timothy O'Shea, Edinburgh University's principal and vice chancellor, said: "We very much welcome the news that the Scottish Parliament has passed the order for merger.
"The vision is to create a vibrant, enlarged and sustainable art college that combines the knowledge, skills, and expertise of the two institutions, and builds on the strong international reputations that they both enjoy."
Professor Ian Howard, Edinburgh College of Art's principal, said: "We are delighted that the merger has now received the approval of the Scottish Parliament and I would like to thank all those who have worked so hard to bring this proposal to fruition.
"The vision and planning will now become a reality and we are confident that, through merger, the college and the university will be at the heart of creativity, innovation, and cultural and intellectual life in Scotland and beyond."